Bouchrieh, Lebanon New Church Facility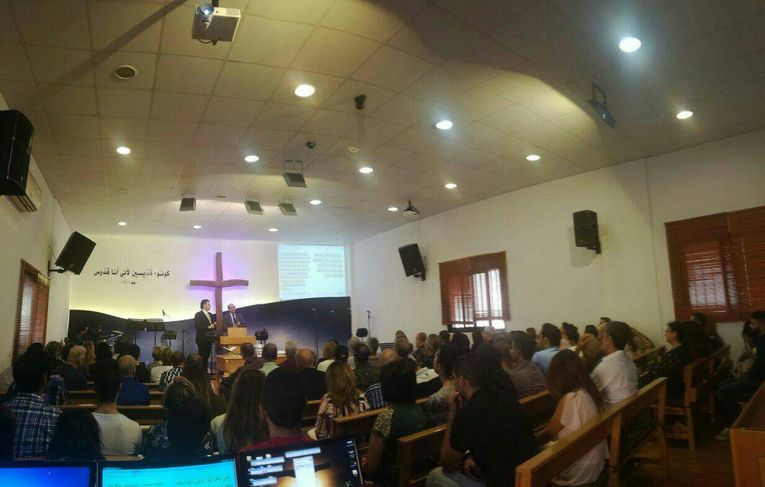 REGION: Eurasia



DESCRIPTION
In 2006, the founding church in Sin el Fil asked Ayman Kafrouny and his wife to start helping with a new project in an area where there are no established evangelical churches. This was the first step in what would become a journey to plant a new church in this area. Meeting together as a church in an apartment building, they started exploring the area at night, praying in every street for the Lord to show them a new place for their church. In 2008, they dedicated the new church building to the Lord. It was sold at cost since the owner of that building is a believer, and he wanted to see an active ministry in that area. A year later, the church witnessed a remarkable regression, where many people ended up leaving except for the board members and their families. Since 2012, we thank God that the church has never ceased to grow; baptizing over 35 believers, many of which were emerging leaders who took charge of ministries. The church has seen much growth over the years and now finds itself confined by space which is limiting church growth and ministries including working with the Syrian refugees. This project will provide for an expansion of the church facility to address the need for additional space.
Donate by Check:
In the US:
Make checks payable to
General Treasurer
and send them to:
Global Treasury Services
Church of the Nazarene
P.O. Box 843116
Kansas City, MO 64184-3116


In Canada:
Make checks payable
Church of the Nazarene Canada
and send them to:
Church of the Nazarene Canada
3657 Ponytrail Drive
Mississauga, Ontario L4X 1W5.

Be sure to put &nbsp128275&nbsp in the Memo area. Thanks for your donation.