ConCafé Ministry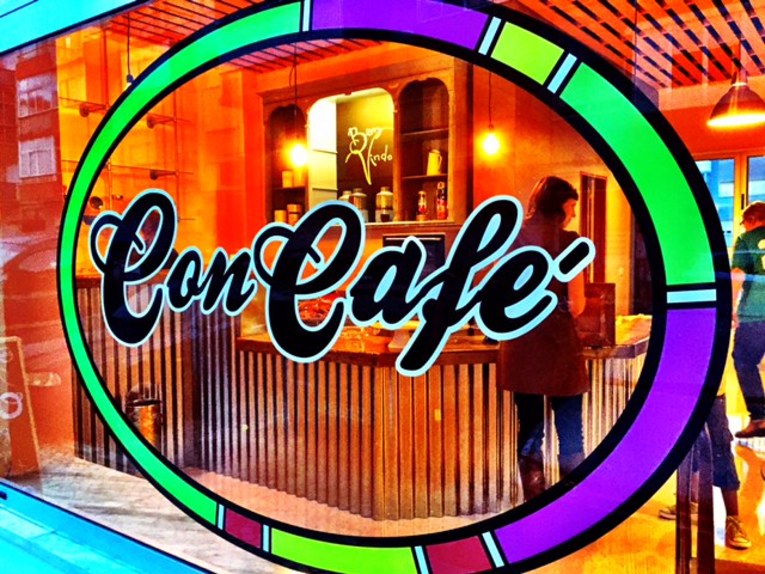 Giving Code: 123894
Region: Eurasia
Area: Portugal
Cost(USD$): 40,000

DESCRIPTION
Click here to view ConCafe video

Con Café Ministry is a project designed to share the love of God to the neighborhood through authentic relationships and safe conversations in a coffee shop environment.

ConCafé started as a dream of the Portugal district many years ago. They owned a building space that had tried a couple of times to be a church and was going unused. In 2014, thanks to help from locals and work and witness teams, ConCafé opened. It now fills that building space in the neighborhood of Mercês, a suburb of Lisbon.

ConCafé exists for the people in this Mercês neighborhood. Our hope is that they feel both that it belongs to them and is a sacred space belonging to God. We pray for the people coming through the doors to meet God in whatever ways God has prepared for them each morning before opening. We pray these people come into relationship not only with us, but with their Creator and thereby find identity and transform the neighborhood.
Each day we enter with expectations of what God is going to do that day, because each and every day something happens that makes it obvious God is here and working. We feel success when people of the community tell us they miss this place in times we are closed and that we are "never allowed" to leave the neighborhood. We even receive this encouragement from people on the street that confess they have never come in, but are appreciative of our presence!
An unexpected outcome of the ConCafé space has been not only for the Mercês neighborhood, but also being a place various evangelical churches use. It breaks barriers among believers in Portugal.
ConCafé is not a business. We operate with an "honesty box". People can put money in, or not, for the value of what they have received. Our dream is to receive enough to be able to afford salaries for workers. Until then, if you are here to donate, we request you consider giving a monthly donation to help with our more constant expenses.
It is a privilege to be at ConCafé 5 days a week. We are aiming to be so connected to the Holy Spirit that we can meet people where they are, just as God does. This means sometimes we get to pray for people having a bad day, or for an immediate healing in their body, or that of a loved one (we have seen miracles!), or sometimes we get to have theological conversations, or sometimes we just listen, or sometimes we joke around, or sometimes we don't do anything at all.

In partnering with local churches, missionaries, and people of mercês, ConCafé hosts such things as: used clothing exchange, kids event days, small groups, art groups, exhibition of crafts, groups going out into the community to distribute encouraging words, live music, help with homework, and church events.
Donate by Check:
In the US:
Make checks payable to
General Treasurer
and send them to:
Global Treasury Services
Church of the Nazarene
P.O. Box 843116
Kansas City, MO 64184-3116


In Canada:
Make checks payable
Church of the Nazarene Canada
and send them to:
Church of the Nazarene Canada
20 Regan Road, Unit 9
Brampton, Ontario L7A 1C3.

Be sure to put &nbsp123894&nbsp in the Memo area. Thanks for your donation.