Sunday School Teacher Training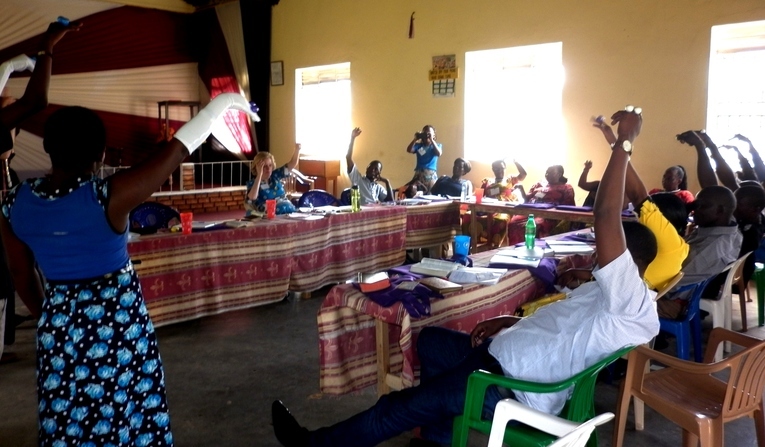 Giving Code: 126426
Region: Africa
Area: Africa
Cost(USD$): 3,600

DESCRIPTION
As a result of the training that is offered for Nazarene Sunday school teachers on the Africa East Field, many people are discovering their calling to minister to children. Teachers, who attend training repeatedly, come up with questions that help us leaders to develop a vertical curriculum that helps retain Sunday school teachers in local churches as well as enables teachers to recruit emerging teachers.
We believe that God wants to continue to transform the lives of many children through Sunday school teachers. That is why we want our Sunday school teachers to be equipped with resources and tools. With training, Sunday school teachers are more effective in facilitating space for children to give their lives to Jesus.
We plan to continue to make training available for Sunday school teachers developing a curriculum for Sunday school teacher training, developing a network of Africa East Field trainers from those who have graduated from the Sunday school teacher training program, and provide for the transportation and accommodations of these trainers as they travel to districts to facilitate various training workshops.
You can provide for a trainer the ability to resource develop the skills of Sunday school teachers across the Africa East Field. Please, give today. Your gift will impact Sunday school teachers and children alike.
Donate by Check:
In the US:
Make checks payable to
General Treasurer
and send them to:
Global Treasury Services
Church of the Nazarene
P.O. Box 843116
Kansas City, MO 64184-3116


In Canada:
Make checks payable
Church of the Nazarene Canada
and send them to:
Church of the Nazarene Canada
20 Regan Road, Unit 9
Brampton, Ontario L7A 1C3.

Be sure to put &nbsp126426&nbsp in the Memo area. Thanks for your donation.