MSP: Buying Hours of Time in the Race to Reach Papua New Guinea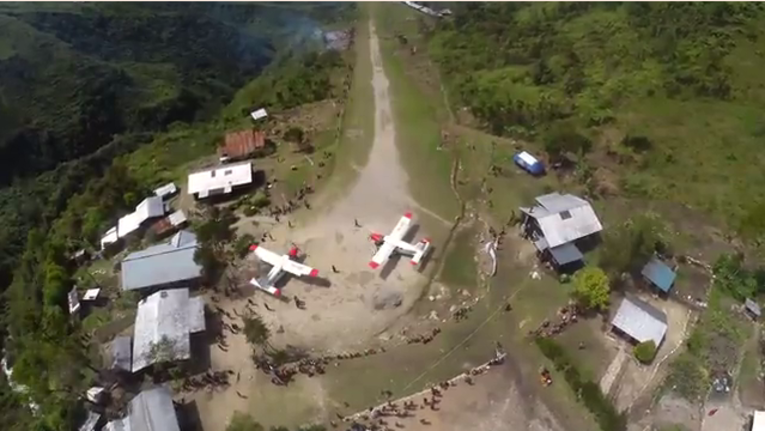 Giving Code: 127959
Region: Asia-Pacific
Area: Papua New Guinea
Cost(USD$): 75,000

DESCRIPTION
Papua New Guinea (PNG), in the southwestern Pacific, encompasses the eastern half of the island of New Guinea (shared with Indonesia) and its offshore islands. It is a country of more than 6.5 million people located just 150 kilometers (93 miles) from the northern coast of Australia at its closest point. A country of immense cultural and biological diversity, the population of PNG is approximately 85% rural and the country has an estimated 1,000 people groups speaking some 830 languages. PNG's cultures have been molded by geography, successive waves or migration, sorcery, fear and warfare, and more recently by neocolonialism, Christian mission and modernity. Accordingly PNG has several thousand separate communities, many with only a few hundred people; divided by language customs and tradition.

Mission Aviation is critical to the development of these communities as aircraft are often the only method of transportation for church and mission personnel and leaders. The expansion of the work of the Church of the Nazarene and ultimately the Kingdom, is greatly aided through the impact of Community Based Healthcare, Rural Medical Clinics, pastor teaching and training programs. These ministries are indeed greatly aided by the use of mission aviation.

Partners are being asked to purchase "Hours of Air Time" in the race to reach Papua New Guinea. These flight hours will be used to transport doctors, rural health officers, district development and training personnel, and literally anything else needing transport that is determined to serve as a catalyst for the aggressive expansion of God's Kingdom on the cutting edge of World Evangelism.

We are estimating these hours to cost $150.00 per hour. Any portion of a flight hour that you can sponsor would be so greatly appreciated! We are attempting to raise 500 flight hours per year.

Please commit to pray about how you can partner in funding Hours of Air Time in the Race to Reach Papua New Guinea.
Donate by Check:
In the US:
Make checks payable to
General Treasurer
and send them to:
Global Treasury Services
Church of the Nazarene
P.O. Box 843116
Kansas City, MO 64184-3116


In Canada:
Make checks payable
Church of the Nazarene Canada
and send them to:
Church of the Nazarene Canada
20 Regan Road, Unit 9
Brampton, Ontario L7A 1C3.

Be sure to put &nbsp127959&nbsp in the Memo area. Thanks for your donation.