Bilingual Magazine publication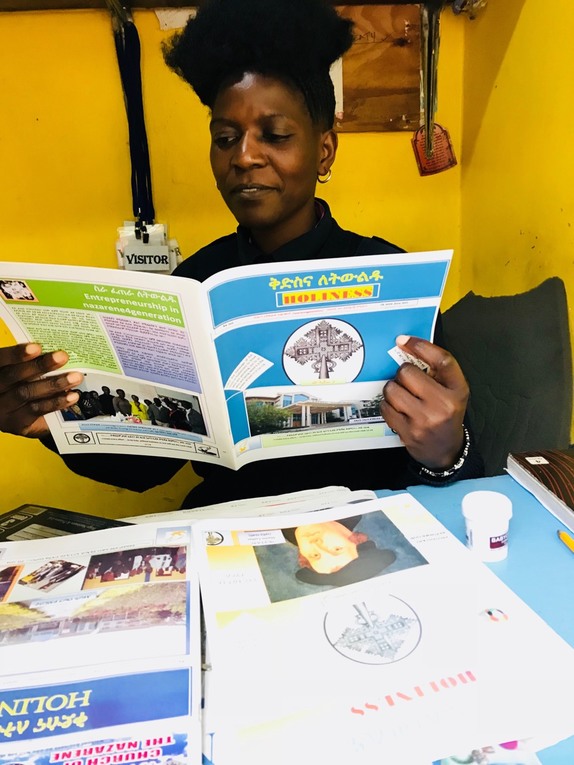 Giving Code: 132532
Region: Africa
Area: Kenya
Cost(USD$): 4,800

DESCRIPTION
Many gospel resistant communities have limited access to Christian literature with biblical holiness messages. We believe God wants us to make this literature more available to these communities, so we decided to create short articles on relationships, Christian mission, and discipleship. Last year we printed the nazarene4generation magazine in English, Amharic, French, Arabic, Tigrigna, and Oromo as an introduction to Wesleyan-holiness messages for our intended audience.

Now we seek to expand this ministry to broaden the reach of the publication. In order to do this, we are engaging writers and editors from these communities as we continue producing these materials. Involving our District leaders in the distribution of the materials is important. We will also distribute the same materials whenever we visit these areas for training and follow-up.
Donate by Check:
In the US:
Make checks payable to
General Treasurer
and send them to:
Global Treasury Services
Church of the Nazarene
P.O. Box 843116
Kansas City, MO 64184-3116


In Canada:
Make checks payable
Church of the Nazarene Canada
and send them to:
Church of the Nazarene Canada
3657 Ponytrail Drive
Mississauga, Ontario L4X 1W5.

Be sure to put &nbsp132532&nbsp in the Memo area. Thanks for your donation.