Holy Cow! (an income generating effort in Ethiopia)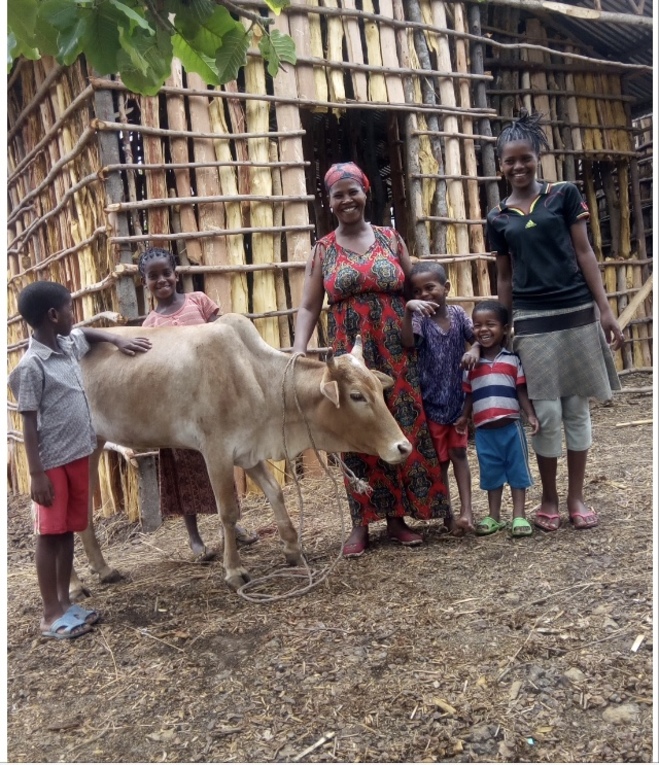 Giving Code: 128603
Region: Africa
Area: Africa
Cost(USD$): 10,000

DESCRIPTION
In the Horn of Africa many families survive on less than two dollars a day. Rural farmers and their families have an even more vulnerable existence as they rely on seasonal rains not only to feed their families but also to make a living (subsistence farming). And in Ethiopia a country comprised of upwards of 100 million souls - more than 70% of the population call themselves subsistence farmers ('gerbereh' in the Ethiopian language aka Amharic). This much-needed project serves as a practical income generating effort for Nazarenes in need in the Horn and their neighbors. By providing animals such as chickens, goats, sheep, cows and even camels lives can vastly be improved. For each donation (any amount whether small or large is welcome) and when appropriate a pregnant female animal will be purchased and its offspring given to another needy family in Jesus name. Self-sustaining natural projects like this can greatly alleviate poverty and share the love of Jesus Christ in tangible and meaningful ways.
Donate by Check:
In the US:
Make checks payable to
General Treasurer
and send them to:
Global Treasury Services
Church of the Nazarene
P.O. Box 843116
Kansas City, MO 64184-3116


In Canada:
Make checks payable
Church of the Nazarene Canada
and send them to:
Church of the Nazarene Canada
3657 Ponytrail Drive
Mississauga, Ontario L4X 1W5.

Be sure to put &nbsp128603&nbsp in the Memo area. Thanks for your donation.