Africa Nazarene University elects new vice chancellor
by | 11 May 2017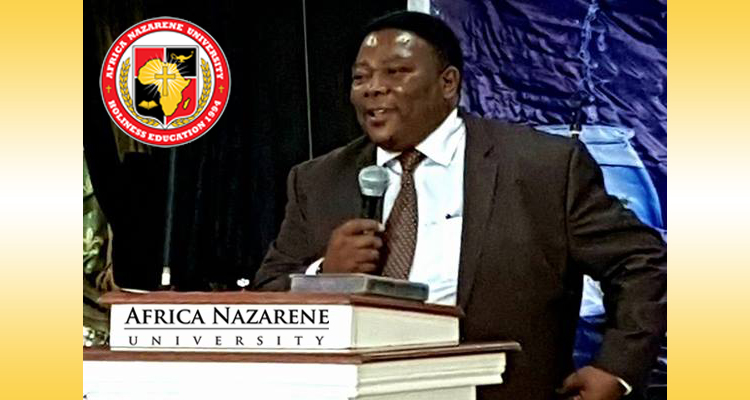 The Africa Nazarene University Council announced the appointment of Stanley Makhosi Bhebhe as the incoming vice chancellor. Bhebhe's election is the culmination of an extensive search that began last August, headed by ANU's Board and Vice Chancellor Search Committee.
The election follows the conclusion of Leah T. Marangu's 21 years of dedicated service as ANU's vice-chancellor. Bhebhe remains vice chancellor-elect until he officially assumes office 1 November after Marangu's end of tenure.
Bhebhe comes to ANU with a wealth of executive experience in the government, nonprofit, and education sectors. Bhebhe is the chief executive officer for Independent Development Trust, South Africa. He previously served as chief executive officer for World Vision-South Africa; program director and senior lecturer at the School of Community Development and Adult Learning at the University of KwaZulu-Natal in Durban, South Africa; external examiner for the Community Development Program at the University of Pretoria and the University of Cape Town; lecturer in religion, ethics, and culture studies at the University of the Witwatersrand in Johannesburg, South Africa, and as vice rector for Academic Affairs and professor of contextual theology at Nazarene Theological College in Muldersdrift, South Africa.
Bhebhe's holds a Doctor of Philosophy in religion and society from Drew University in Madison, New Jersey, USA; a Master of Philosophy in anthropology of religion and social ethics from Drew University; a Master of Arts in African religions from the University of Zimbabwe in Harare, Zimbabwe; a Bachelor of Divinity from the Reformed Theological College of Australia and New Zealand in Geelong, Victoria, Australia; a licentiate in theology from the Evangelical Seminary of Southern Africa in Pietermaritzburg, South Africa; and a Diploma in Mass Communication from the Christian College of Southern Africa in Harare. He has also completed other postgraduate studies, as well as several certificate and professional development courses in management.
Bhebhe is a longtime leader in the Church of the Nazarene, including at the local church, district, and region levels. He also served as a member of the Church of the Nazarene General Board from 2006 to 2009.
"The vice chancellor's search committee and the board are delighted Dr. Bhebhe has accepted the position and are looking forward to working alongside him and his wife, Busi," said Filimao Chambo, Africa regional director. "Having served on ANU's council previously, we are confident that he will provide outstanding leadership to Africa Nazarene University. Bhebhe is highly enthusiastic and committed to the ministry of Christian higher education in the Church of the Nazarene and is a willing servant of the church in the educational arm for many years.
"We welcome Dr. Bhebhe aboard and wish him all the best as he joins the journey of transformation with the ANU family. Karibu Nyumbani (welcome home)."