Celebrating the life, ministry of Joseph Penn
by
| 13 Jan 2022
Image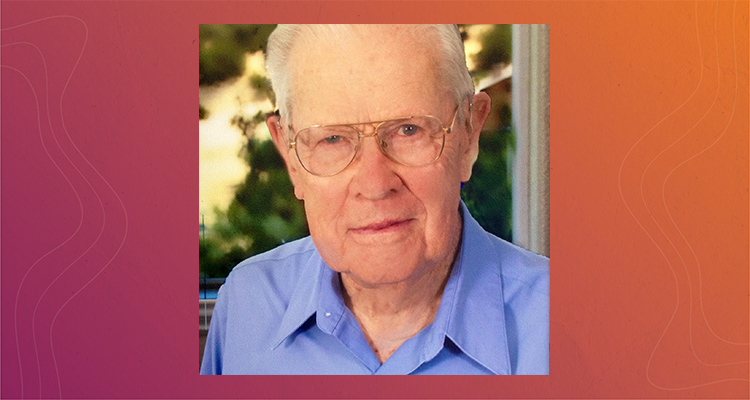 Joseph Penn, 104, of Hesperia, California, passed away 5 January 2022. He was a retired minister and missionary who served in Eswatini, Mozambique, and South Africa for 40 years. 
Joseph Francis Penn was born on April 24, 1917, in Hollywood, Maryland, to Joseph Francis Rowe Penn and Susan Powers (Hall) Penn.
In 1919, he traveled by ship to South Africa, where his parents began their service as missionaries with the Church of the Nazarene. Upon completing his high school education, he returned to the United States to attend Pasadena Nazarene College (now Point Loma Nazarene University) in California. It was there he met his future wife, Ellen Pittenger. On 15 June 1942, they were married at the Bresee Church of the Nazarene in Pasadena.
Following their marriage, they began their ministry at Gridley Church of the Nazarene in California, where Joseph served as pastor. He was ordained in 1943, and in 1945, they were appointed as missionaries to South Africa.
Joseph's first missions assignment in 1945 was to tutor and teach the Swazi pastors, helping them complete the coursework for ordination. He traveled through a few different missions stations before ultimately becoming the director and principal of the Indian Bible school in Johannesburg at the Rehoboth Missions Station. 
In December of 1956, Joseph was asked to pioneer the work in Cape Town. Eventually, he helped establish the ministry to the East Indians in Durban. From there, he moved to the ministry in the mines around Johannesburg. Later, he became the field director in Swaziland (now Eswatini) and helped begin work with the Xhosa people.
In 1985, the Penns retired and returned to the United States, making their home at Casa Robles, the Church of the Nazarene missionary retirement center in Temple City, California. 
In 2012, Joe moved to Hesperia to live with his son, David Penn, and to be closer to family. 
According to his family, one of his life's enjoyments was singing. He was a member of many quartets, singing bass from the time he was a teen until he was over 100 years of age. 
"His entire life was devoted to service to God," his family wrote. "His prayer for his loved ones was that each of the loved ones would live in the center of God's will and be the blessing they should be in this beautiful world, but yet a world of great need."
He was preceded in death by his wife, Ellen, who passed away in 2011. He is survived by his son, David Penn; daughters, Beverley Strickland and Marilyn Everett; seven grandchildren, 15 great-grandchildren, and one great-great-granddaughter.