Celebrating the life, ministry of Roger Hahn
by
| 12 Oct 2023
Image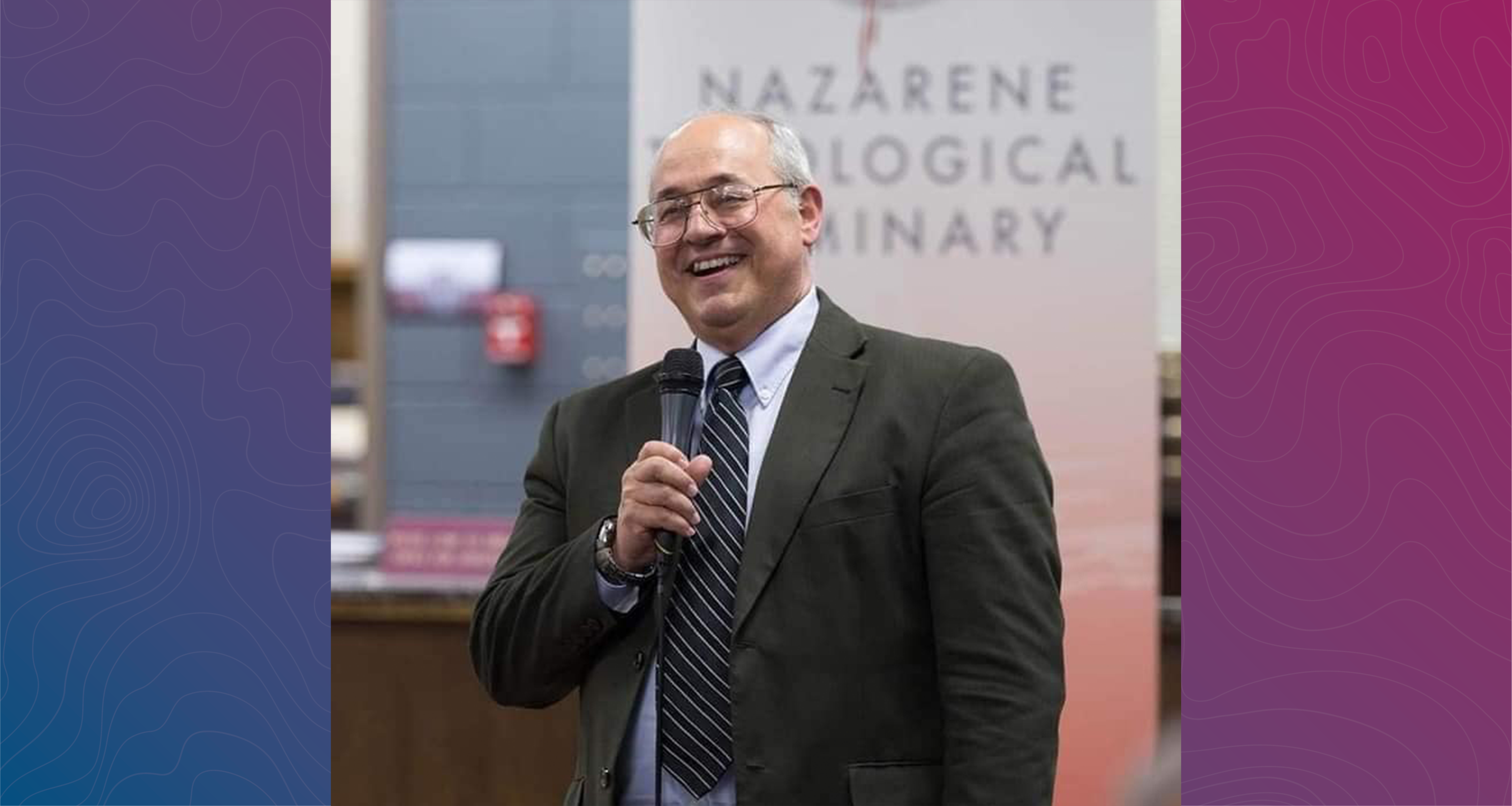 Roger Hahn, 73, of Spring Hill, Kansas, passed away on 6 October 2023. He was the pastor of Overland Park Church of the Nazarene. He also served as a minister and educator in North Carolina and as an educator at Southern Nazarene University and Nazarene Theological Seminary.
Roger Lee Hahn was born to Lee Arthur and Hattie Lois Hahn on 8 February 1950. He lived the first eight years of his life on a quarter-section of land several miles outside the small town of Hamlet, Nebraska. Severe droughts in the mid-to-late 1950s led the family, now with four children, to sell the family farm and move to an acreage outside of Boulder, Colorado. There, Roger grew up pursuing a range of well-rounded interests. He became an academic valedictorian, a state-champion gymnast, and an accomplished musician.
He earned a Bachelor of Arts from Bethany Nazarene College (now Southern Nazarene University) in 1972, where he met and married Dorothy Bland. During his college years, he came to believe that resurrection hope was the basis of Christian faith and that the famous hymn lyrics ought to be edited to read: "Our hope is built on nothing less than Jesus' blood and righteousness—and resurrection!" 
Roger received a long-awaited call to ministry while reading Romans 1:14-15: "I am a debtor both to the Greeks and to barbarians, both to the wise and to the foolish—hence my eagerness to proclaim the gospel to you also who are in Rome."
Hahn earned a master's degree in Bible from BNC before moving to Kansas City, where he earned a Master of Divinity in 1976 from Nazarene Theological Seminary. He earned a doctorate in New Testament Studies, with a cognate in Ancient History, from Duke University while pastoring the Durham Church of the Nazarene. In 1979, Roger was hired by his alma mater to teach the New Testament. 
After 15 years at SNU, where his students affectionately but fearfully referred to him as "Atilla-the-Hahn," the Hahns moved to Kansas City, where he joined the faculty of Nazarene Theological Seminary as a professor of New Testament. In 2002, he was elected dean of the faculty. In 2006, he was named the Willard H. Taylor Chair of Biblical Theology. 
He led the seminary faculty through the tenures of three seminary presidents, the rapidly changing landscape of graduate theological education, and the ravages of two economic downturns. He stepped down as dean in 2017 and retired from full-time teaching in 2020. In what he would often call some of the most fulfilling years of his life, Roger spent 2020 to 2023 pastoring Overland Park Church of the Nazarene. 
Roger was loved by students, respected by colleagues, and trusted by his church. He is most often remembered for his stubborn insistence that academic learning and pastoral ministry were natural partners and for his pastoral posture in both the classroom and the pulpit. 
Roger died peacefully, surrounded by his family, after a sudden journey through aggressive cancer. He is survived by his wife, Dorothy, and three sons, Jonathan, Matthew, and Timothy; daughter-in-law Laura; siblings Susan, Larry, and Sally; several nephews, nieces, great-nephews, and -nieces; and a grateful church. 
Roger's funeral will be held at Overland Park Church of the Nazarene on 21 October 2023 at 2 p.m.