Cyclone Yaku devastates Peru, Nazarenes respond
by
| 23 Mar 2023
Image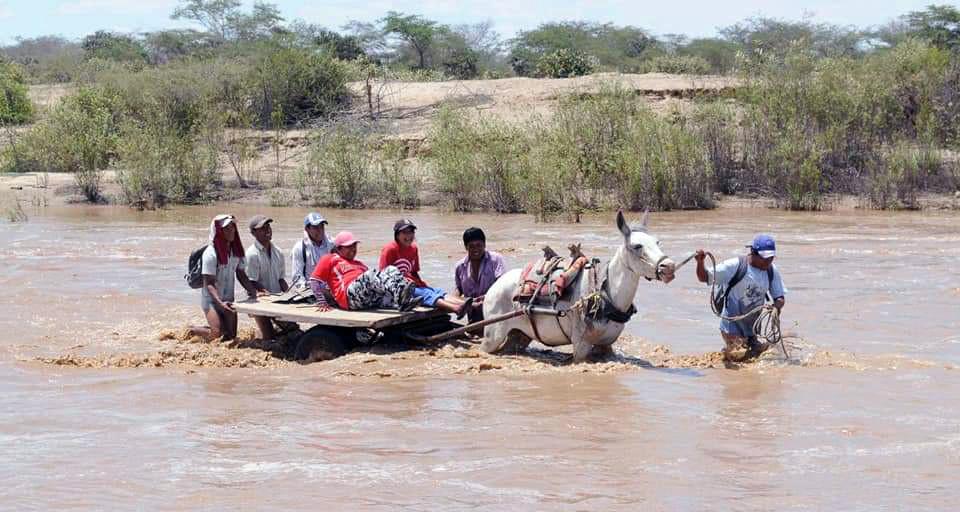 In Peru, the regions of Piura, Tumbes, La Libertad, Ancash, and Lima have been devastated by Cyclone Yaku, a surprise weather phenomenon that began 7 March, lingering for roughly a week.
Yaku was a surprise tropical cyclone that formed off the coast of Peru. According to the Peruvian National Meteorological and Hydrological Services, this type of cyclone has not been seen since 1998. 
At least eight are dead, and it is estimated that nearly 50,000 people have been affected. 
The rains of the cyclone have caused rivers to overflow, triggering streams, landslides, and bridge collapses among others.
The cyclone has also affected the Church of the Nazarene across four different districts: Peru Pacifico Norte, Peru Norte, Peru la Libertad Chavín, and Central Peru. The local churches have aided the affected communities with donations of food and water. Through Nazarene Compassionate Ministries in each district, people are volunteering to help clean up some of the remaining devastations.
The need is extensive, and Nazarenes nationwide are collecting offerings and raising aid to provide essential supplies for thousands of people in critical areas of the country, including those who have been left without proper means of communication.
A group of Nazarene businessmen donated 2 tons of food that were delivered thanks to the support of the Peruvian Air Force, which provided helicopter transport to take food items to the Pañala community in the Northern Peru District.
The church is fulfilling its role of showing God's love and service to the community during these difficult days for Peruvian families.
"Our affected brothers will thank you, as this help will reach many and bring them a ray of joy," said the superintendent of the Peru North District, Marcial Banda, while directing the work of collecting aid for affected communities. "The [compassionate] actions of the Church of the Nazarene in Peru have been [significant], as the church has always been doing in the face of the difficult situations that plague the population. We are praying to God to open His hand to provide material help."
--Church of the Nazarene South America