Ecuador soccer ministry hopes to develop players physically, spiritually
by
| 01 Sep 2023
Image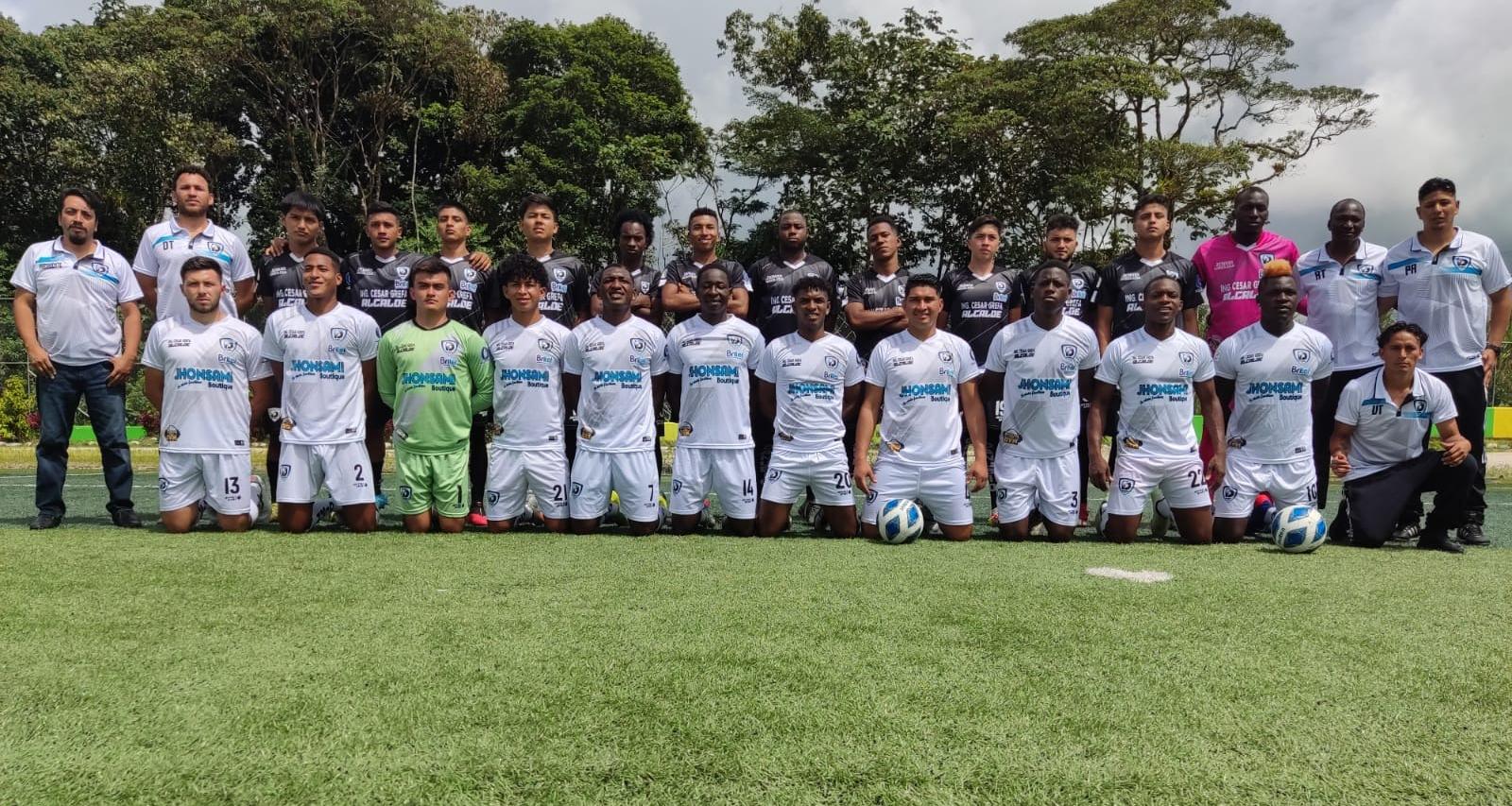 After the Sierra Centro District in Ecuador developed a successful children's orchestra, leaders set their sights on a soccer ministry. Their initial efforts were unsuccessful until a woman called the pastors of Kadosh Church of the Nazarene, Ricardo and Jenni Calles.
That phone call initiated a series of transformations in two people's lives and introduced Ricardo to the perfect person to bring the vision of the soccer program into reality.
The Sierra Centro District believes in helping children develop skills and passions in conjunction with Christian formation. After the district's children's orchestra became successful, leaders hoped their vision of soccer formation schools that even fed a professional team would be successful as well.
But according to Ricardo, who oversees the soccer project for the district, "We didn't have the right person to help us land some of our ideas."
Some of the players they were training had been exploited by other teams that promised opportunities to accommodate players but failed to fulfill them.
"We came to a point where we had to decide," Ricardo said. "Were we going to let all the formation that the churches had invested in these young people go to waste?"
Ricardo believes God's timing is perfect. In 2018, a woman named Amalia called Ricardo and Jenni about her marriage needing restoration. The church's counseling eventually led Amalia to accept Christ as her Savior. She began fasting and praying that God would restore her marriage. 
Almost a year later, her husband, Marlon Caicedo, called Ricardo
"My life was a mess," Marlon said. "My life was full of what soccer and sports offer you, which is women, alcohol, all of that stuff."
Marlon accepted Christ that night and began turning his life around.
"When I surrendered my life to Christ, He finally removed the covers from my eyes, and I was able to see my reality," Marlon said. "I think God is using this opportunity for me to get involved with the soccer team and also to preach the Word of God through the sport."
Marlon was coaching a second-division team called Danubio Sporting Club in the province of Pastaza and running their academy program. He had been fired from his job just before coming to Christ. But Ricardo believed the district had found the right man to help carry out their vision of the soccer schools.
When Ricardo and Marlon went to the province to register their school, they were told they could take over Danubio, as its ownership had abandoned the team. They accepted the offer and eventually turned Danubio into Nazareno Sporting Club in May of 2023, with Ricardo as the club's president and Marlon as the program coordinator.
Today, there are 13 different "soccer schools" at churches across the Sierra Centro District. The program funnels talented students into teams competing in the Under-13, Under-15, and 17-21-year-old age categories. In May 2024, Nazareno Sporting Club's top team will begin its campaign to be promoted to Ecuador's second division as a professional team. 
While many of the children hope to make it as professional players, they know that won't be the reality for all of them.
"It's important for them to understand that," Marlon said. "That's why every pastor is in charge of a school — it is their responsibility to talk to them, pastor them, and encourage them."
Ultimately, Ricardo and Marlon want to help provide a tangible expression of God's love to the students they train and encounter at Nazareno Sporting Club.
"We cannot just tell kids that God loves them but don't do anything for them," Ricardo said. "We want to offer them opportunities to grow and be excellent in the areas they're passionate about. And one day, God will use their skills and passions, just like God is using Marlon to put all his talent, knowledge, and passion into serving Him."