General secretary releases 2017 stats
by | 06 Dec 2017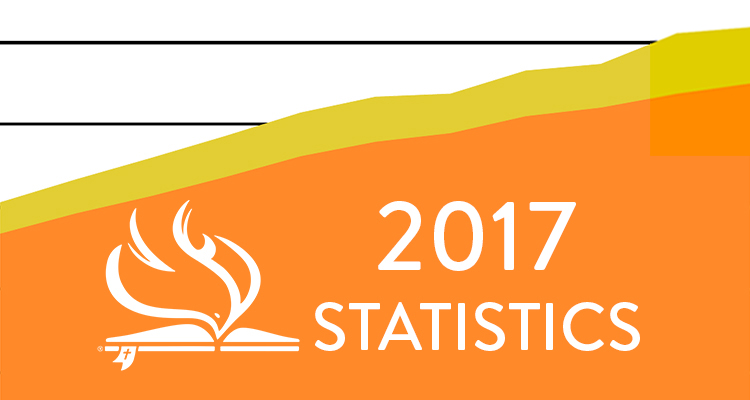 General Secretary David P. Wilson and Nazarene Research Services released the annual Church of the Nazarene statistical reports for 2017. These detailed reports documenting the missional activities of the denomination on a global scale show growth for the Church of the Nazarene over the statistical year, as well as continued growth over the past decade.
"We have seen some significant increases in several areas and we're grateful for the leadership of the Spirit and the hard work of God's people around the world," Wilson said. 
Global reports show total current membership for the Church of the Nazarene at 2,550,374, a net increase of 78,821 (3.19 percent) from 2016. 
The denomination welcomed in 146,577 new Nazarenes this year.
The fastest growing regions in membership were South America (12.88 percent) and Mesoamerica (5.57 percent).
There are currently 30,875 churches in the denomination, an increase of 301 from last year's report. Of the churches listed, 22,928 are considered officially organized, a gain of 535 in that category. 
The Church of the Nazarene has 17,911 ordained elders, 858 ordained deacons, and 9,950 licensed ministers.
Information is based on reports received from districts for assemblies held 1 October 2016 through 30 September 2017. For the full statistical report, click here.
Translation of the full statistical report into French, Korean, Portuguese, and Spanish is in progress.