General secretary releases 2020 statistics
by
| 11 Dec 2020
Image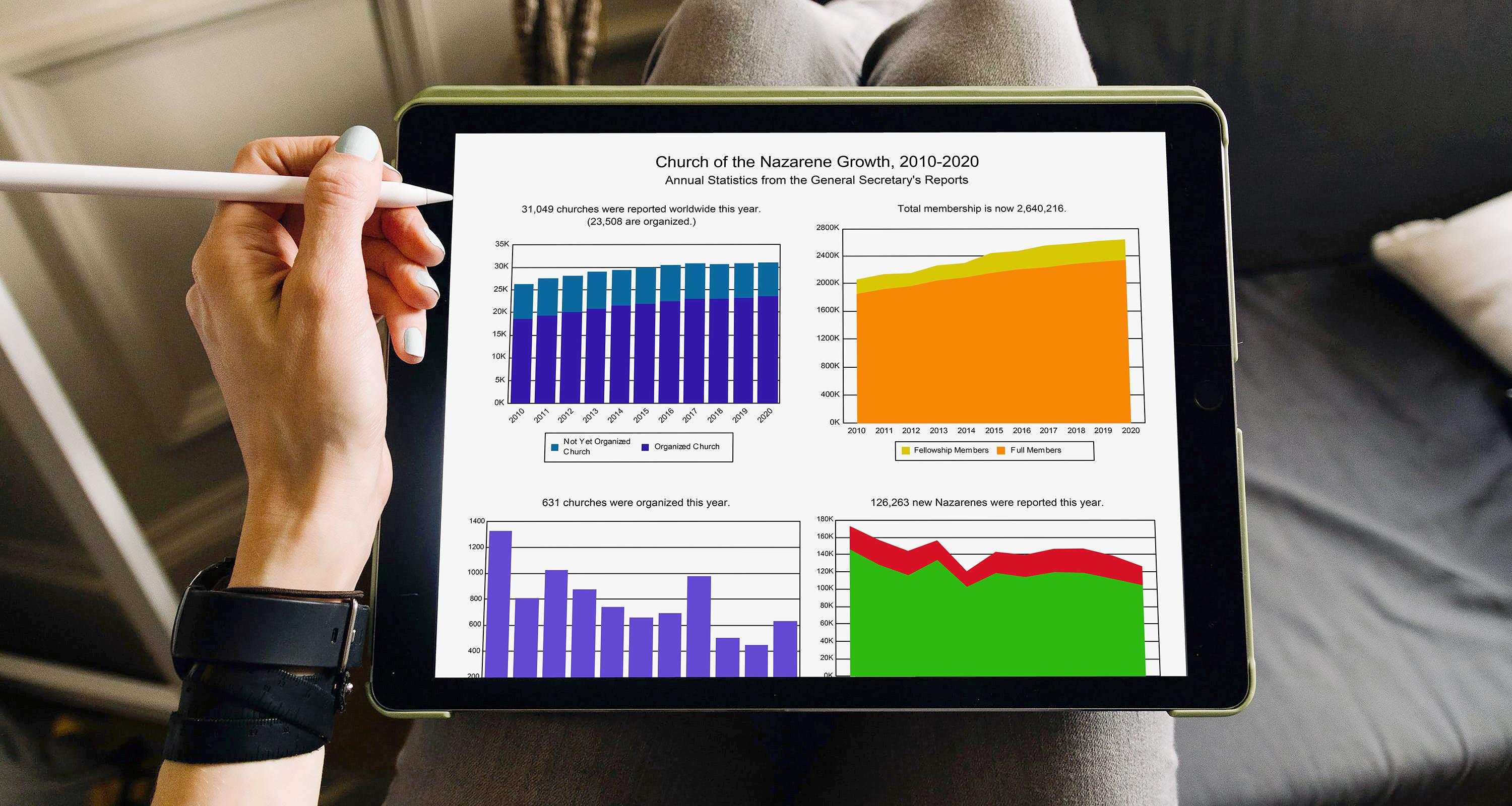 General Secretary Gary Hartke and Nazarene Research Services released the annual Church of the Nazarene statistical reports for 2020. These detailed reports documenting the missional activities of the denomination on a global scale show growth for the Church of the Nazarene over the statistical year, as well as continued growth over the past decade.
Global reports show total current membership for the Church of the Nazarene at 2,640,216 a net increase of 23,475 (0.9%) from 2019. 
The denomination welcomed in 126,263 new Nazarenes this year and saw a total of 104,494 new professions of faith.
The fastest-growing regions in membership were South America (3.54 percent), and Asia-Pacific (3.13 percent).
There are currently 31,049 churches in the denomination, an increase of 174 from last year's report. Of the churches listed, 23,508 are considered officially organized, a gain of 350 in that category. 
The Church of the Nazarene has 18,641 ordained elders, 828 ordained deacons, and 10,715 licensed ministers.
To view the 2020 report, click here.