Global Nazarene family continues Ukraine crisis response
by
| 26 May 2022
Image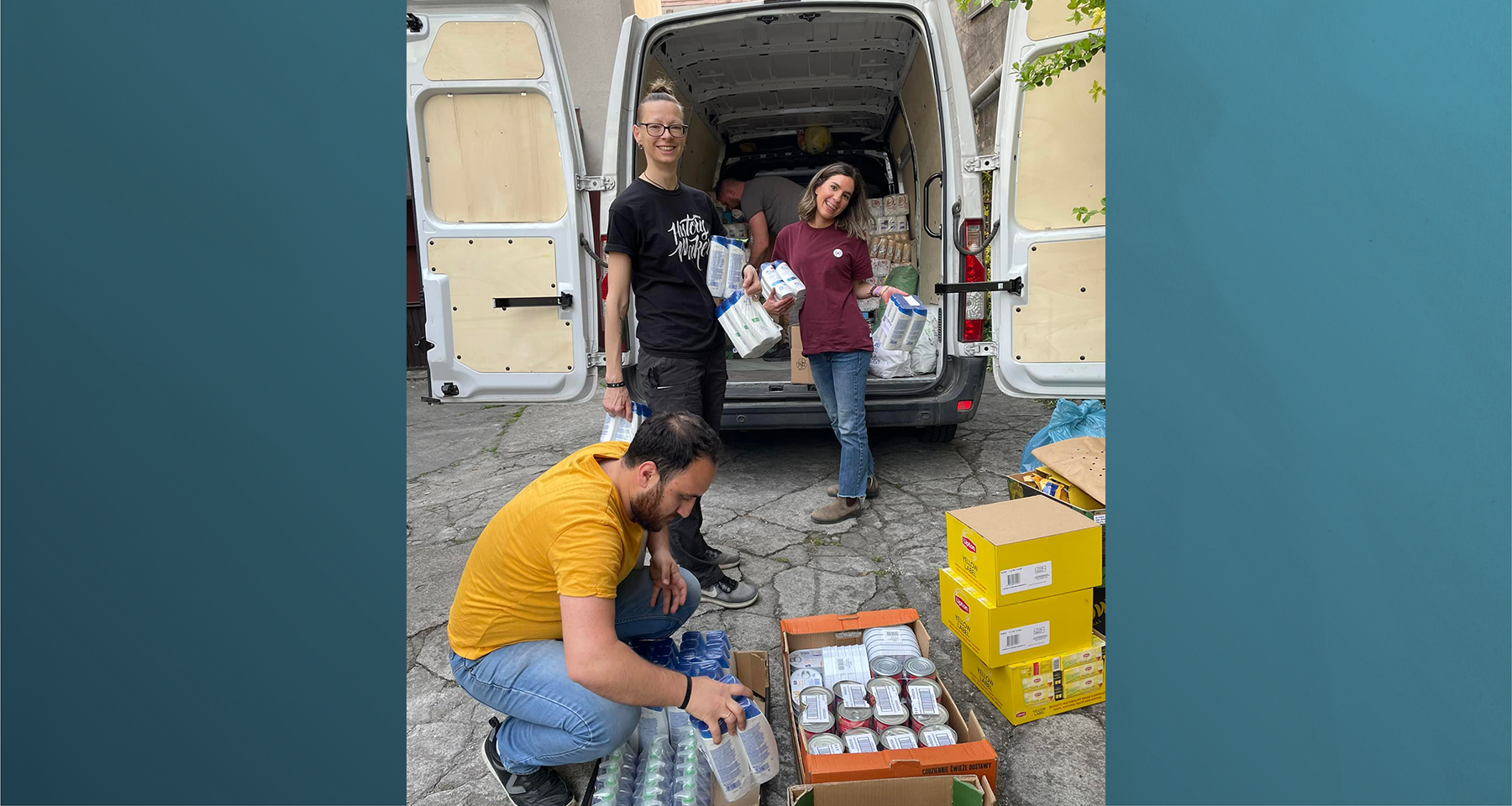 Three months into the war in eastern Europe, at least one in three Ukrainians now faces displacement. Of the 14 million people who have been forced to leave home, 6 million have evacuated Ukraine and another 8 million have sought refuge elsewhere in the country. The majority of families remain divided as most men, ages 18 to 60, cannot leave Ukraine with mothers and children as they seek safe, stable living conditions.
Compassionate ministry volunteers responded by creating a place where displaced Ukrainians can acquire resources, maintain daily and weekly rhythms, build new social networks, and be immersed in the presence of God. 
The number of internally-displaced Ukrainians—those who have been forced to leave their homes but who still live within the country—reveals the added burden Ukraine bears. The very country warding off a foreign invasion is also the one supporting the highest number of displaced persons: 8 million. 
To put this in perspective, during the past three months neighboring Poland has welcomed 3.4 million people living as refugees, the most of any other country. Displacement within Ukraine creates new challenges for an infrastructure already compromised by war.
As resources in Ukraine have become scarce, Church of the Nazarene members have established paths of provision to help meet needs prompted by the internal migration. Pastor Andriy Takhtay, with the help of Tolik Galaga, has been leading relief efforts to assist hundreds of internally displaced people. 
Nazarene church members have prepared food and gone to great lengths to find needed items for those taking refuge in church facilities. Funds raised through Nazarene Compassionate Ministries have helped the church purchase food, supplies, and appliances used for preparing meals. 
When Pastor Andriy expressed the need for a vehicle to transport people and supplies, Nazarenes at the Netherlands District Assembly immediately began raising funds. Within one month, donors had raised enough money to purchase a cargo van in Ukraine. Additionally, a Netherlands church member donated and delivered a large passenger van, stocked full of supplies, to Pastor Andriy. 
The vans have since been used to deliver food and Crisis Care Kits, including those packaged by a Nazarene district in Germany. Nazarene members in Italy have also joined the effort to collect supplies for Ukrainians. The Church of the Nazarene in Florence delivered more than two tons of food and relief items to the border of Ukraine.
In Poland, efforts to support displaced Ukrainians continue at the border and inland. In Przemyśl, where most evacuees choose to cross into Poland, Pastor Rafi Habib leads a channel of relief into Ukraine. Originally from Syria, Pastor Rafi shared the church's approach to compassionate ministry on an Arabic-speaking news broadcast. 
Further inland in Poznan, missionaries Andrew and Hayley Tarrant have transformed the Sweet Surrender Café into a center where Ukrainian mothers and children find community and support through language classes, kids clubs, and fellowship opportunities. Recently, Sweet Surrender welcomed a team of Nazarene volunteers from Scotland who helped renovate the new refugee center.
In the United States, Nazarene volunteers participated in an interfaith effort to assist Ukrainians entering California prior to the tightening of the border entry policy. More than 250 volunteers and 8 churches cooperated to shelter and feed more than 1,000 Ukrainians living as refugees. Pastor Steve Babbitt of the Spring Valley Church of the Nazarene described the effort as "three wonderful but intense weeks of service…probably the most beautiful and holy ecumenical thing I've participated in." 
While many offer assistance directly to displaced Ukrainians, thousands of others are continuing to give relief efforts from a distance, sending money and filling Crisis Care Kits for distribution to those who need it. 
Please continue to pray for those seeking shelter within Ukraine, those relocating to other countries, and those grieving losses. Pray for church leaders and churches responding to the needs around them. Ultimately, let us pray for peace. To send a prayer or note of encouragement, go to ncm.org/pray.
Churches and individuals around the world can provide support through the NCM Ukraine Crisis Response Fund – Eurasia Region. Donations will go toward emergency support associated with transportation, shelter, food, water, and essential supplies. To support churches as they care for people within Ukraine and those traveling from Ukraine to neighboring countries, give today: ncm.org/Ukraine.
To send donations by mail:
In the U.S., make checks payable to "General Treasurer" and send them to: 
Global Treasury Services

Church of the Nazarene

P.O. Box 843116

Kansas City, MO 64184-3116

Be sure to put 137043 in the Memo area.
In Canada, make checks payable to "Church of the Nazarene Canada" and send them to:
Church of the Nazarene Canada

3657 Ponytrail Drive, Mississauga, ON | L4X 1W5

Be sure to put 137043 in the Memo area.
For any other country, give through your local church or district, designating your gift to NCM Ukraine Crisis Response Fund – Eurasia Region.