Hungary District camp fosters spiritual growth, community
by
| 03 Nov 2022
Image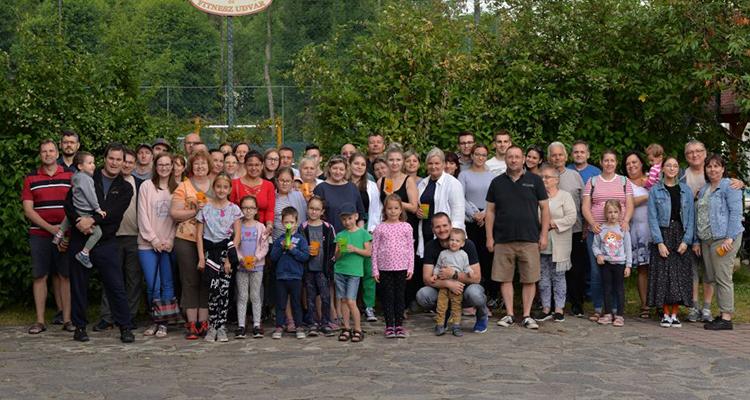 Hungary District Nazarenes spent their 2022 summer camp reflecting on building the kingdom of God through the theme "Spiritual Upbuilding: Let your Kingdom come!"
The annual camp, which began in 2000, brings together four generations from grandparents to parents, through teens and small children. According to Tulipán Zsuzsanna, chair of the district's camp committee, many of the young adults who attend "have grown up in the camp," because of the district's consistency in holding the summer camp.
"Some came first as babies with their parents, and now they are the driving force," Zsuzsanna said. "They take on new responsibilities — ministry toward the older generations and help with the young ones, as well as within their age group. They grew into understanding the importance of participation and the importance of nurturing our spiritual community."
At the same time, new families, friends, and relatives are intentionally included, and campers make efforts to share the good news of Christ with attendees who have not yet made a decision to follow Him.
"The best thing about the camp was the community," said Edina, a first-time camper. "Everyone welcomed us very warmly as new family members. We found ourselves in a loving, inclusive, kind and cohesive community. I loved that everyone was looking out for each other and that someone was always keeping an eye on my incredibly fast little boy."
The days at the camp begin with "early bird" prayers and praise in the forest near a river or lake. Members from various churches form a camp worship team. Faith activities are available for every age group, and activities include crafts, sports, and late-night games. The day ends with evening devotions.
"We treasure the times spent in the camp as a great spiritual experience and an opportunity to build unity and community," Zsuzsanna said.
--Church of the Nazarene Eurasia Region