Italy, France churches embrace new opportunities amid COVID-19 pandemic
by
| 22 Oct 2020
Image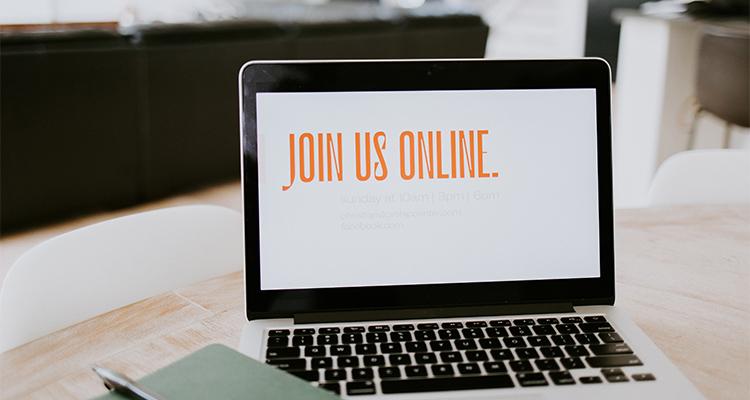 The COVID-19 pandemic has created new opportunities for the Nazarene church in Italy and France, allowing a church in Italy to connect with teens and strengthening the bond between churches on the France District.
Daniel Fink, Italy's district superintendent and pastor of the Nazarene church in Florence, said the Florence church had to adapt to strict lockdowns very fast. The congregation started using the Zoom video conferencing platform for services, which allowed people to see their brothers' and sisters' faces every week; they also streamed on Facebook so that more people could join. 
"Our [children's] Sunday school teachers adapted their teachings to a homeschool program that involved the parents," Fink said. "This lasted about a month, and then they prepared short videos with music and Bible stories for the whole family to watch."
During the lockdown, a new teen Sunday school class started. 
"The churches that were close to us discovered that we were doing Sunday school for the younger children and they asked if they could send their teens to our Sunday school. Later, some friends of these same teens started joining the class, as well," Fink said.
In France, the need to adapt was just as urgent as it was for their Italian brothers and sisters. Members believed that although each local Nazarene church in France had the capacity to reach their members through online gathering, it would be more valuable for the churches to connect with each other across the district. Ben-Oni Valentin, a member at Eglise Portestante du Nazareen de la Fraternité, took that project in stride.
"We spoke with the district superintendent about making joint services on Sunday and he said to take the lead and contact the churches," Valentin said. "Our plan, in the beginning, was to invite every pastor to preach. But since not all of them felt comfortable in front of the camera, we looked for French-speaking pastors and missionaries who live in other countries to join our service. We also involved people from other churches by asking them to pray, read scriptures, and join for worship."
These joint services brought together people from different churches who otherwise may never meet. 
"Usually, the annual district assembly is a time for us to reunite with the churches that we haven't seen in a year," Valentin said. "But not everyone is able to attend the assembly, so it was very rewarding to see people, for example, from the church in Montpellier, that I had never seen because they are in the far south of France, but are active members at their church."
As the lockdown period lengthened, the churches taught on the same themes, such as, how to pray in times of crisis, being perseverant, biblical guidance for how to live during the pandemic, missions, and what to do when things get better.
The greatest challenge for these churches was to make sure that everyone had access to the livestreamed gatherings. Some of the solutions were to create video tutorials explaining how to install and use the software and to visit church members while observing all the safety precautions to help them install Zoom and learn how to use it.
Thanks to the video conferencing technology, the district gatherings drew people from all over the world. In addition, youth attendance in the online Sunday services and youth groups grew more than they could have expected because the youth invited their friends to attend.
The churches in France and Italy are slowly returning to their church buildings, worshipping and praying side by side with people they haven't seen in nearly four months. In France, some churches will have the capacity to receive back most of their members, but in Italy there are still some restrictions. 
These new ministry tools are still in use, and the churches continue looking for new and innovative ways to preach the gospel as they move forward into a new normal.