Kansas church extends discipleship efforts through school
by
| 15 Jul 2021
Image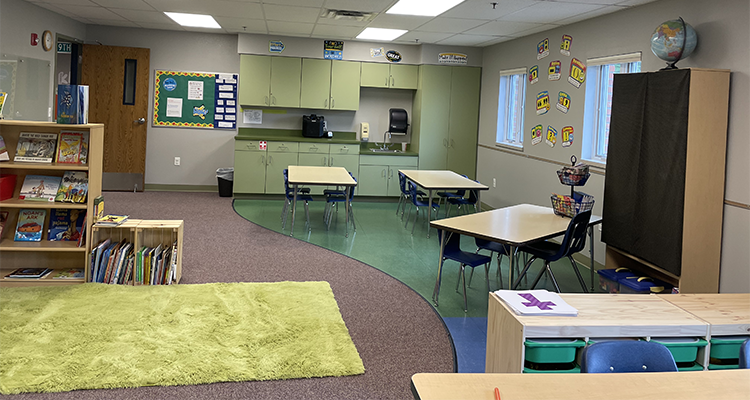 Shawnee Church of the Nazarene, located in a suburb of Kansas City, Missouri, will open a school this fall to meet the community's new educational needs in the wake of the pandemic.
In 2020, the church hosted an on-site "study hall" staffed by substitute teachers who provided assistance for students under distance learning protocols. Church leaders received positive feedback from families, and those who staffed it were excited about finding a way to continue that type of ministry.  
"What we're recognizing is that our families just need more support," said Cara Shonamon, Shawnee church co-lead pastor. "Not only do we have this vision for a school, but how do we come alongside that as the church? We don't want to just say, 'Hey, we're going to teach your kids.' [We want] to intentionally partner with families to give them tools to disciple their kids as well."
The church has a longstanding passion for education. In 2008, the church added an education wing for its nearly 50-year-old preschool program and as a place the community could use. 
"[The church] always had this vision of it being used in service of the community," Cara said. "It was at the heart of that addition that the building is not just for the preschool but for an expansion of outreach as well."
Nancy Shonamon is the principal of the new Shawnee Nazarene Academy and is also one of its primary teachers. She has more than 30 years of experience in public and private education as a teacher, guidance counselor, and administrator, and most recently served on accreditation boards. She had been looking for a change while she was in administration at Nazarene Christian Academy in Fort Worth, Texas.
"I had some dreams, and no matter what I did, the dreams were just not [coming to fruition]," Nancy said. "I started getting before God and asking, 'Okay, Lord, I'm hitting a wall here. Have I reached my ceiling? What do you want from me?'"
In September of last year, Nancy got a call from Cara about starting a new school. The same last names are not a coincidence. Cara is married to Nancy's nephew, and while the two are certainly family, Nancy had no idea about Cara's plans.
"They listed everything the Lord had already put in my heart, and I knew it was our next calling," Nancy said. "I just knew it was the answer to prayer."
The academy will provide Kindergarten through fifth-grade education this academic year, and enrollment is beginning to grow. The academy's four pillars of education — family, fitness, faith, and academics — encapsulate the church and school's idea of discipleship through education.
"When you biblically integrate everything, every conversation, every activity is a potential to point them back to God," Nancy said. "You can show them even in science how that leads back to the scriptures."
Demonstrating Christian principles in the classroom opens the door for more discipleship opportunities for the students and parents too. The church plans on holding parenting and mental health awareness classes for the parents and the congregation, bringing the two groups together for more discipleship. 
"When you think about being able to minister to families five days a week plus potentially on Sunday mornings or in other activities throughout the week, you really expand your ability to disciple," Nancy said.