Mesoamerica leaders grow through communications training
by
| 10 Dec 2020
Image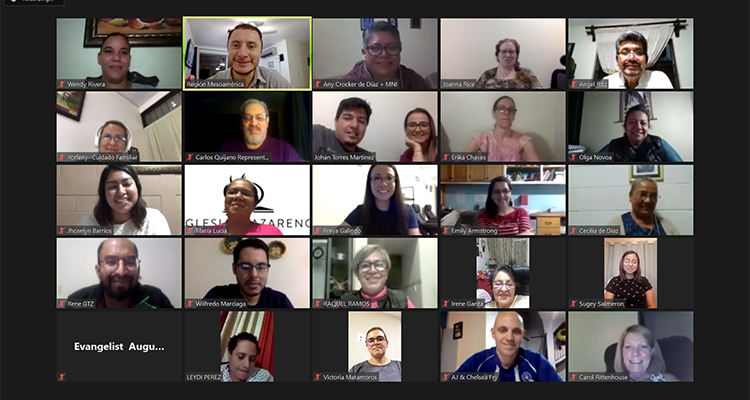 The Mesoamerica Region's Communications team coordinated a training process for regional ministry leaders called Smart Connection. Forty-five leaders from a variety of ministries participated in the training. The goal was to give these ministry leaders an overview of how communications can benefit their ministries and to help them learn new skills.
"Many thanks to the entire team for the development of this course," said René Gutiérrez, a participant from Global Missions in Mexico. "We are starting this new stage in the world of networks!"
The training also addressed basic technical aspects so that messages can reach a wider audience, becoming more effective and achieving measurable results.
"This is a dream come true for us," said Esteban Murillo, communications coordinator for the Mesoamerica Region. "First, we were able to train regional leaders from 10 ministries and their work teams, and second, because leaders from nine countries in the region were trained. The pandemic came to complicate the plans that we had in advance, but thanks to God, we were able to have a greater reach than was previously planned."
Originally, Murillo planned to travel to the districts and meet with the field and regional leaders, but the coronavirus pandemic made it impossible for him to travel. Instead, he was able to prepare one training that reached everyone. The new, larger training allowed participants to make more cross-regional connections.
"We thank God for this opportunity," Murillo said. "We pray to God for future times of ministry growth focused on communications."