Middle East church planter, district superintendent passes away
by | 18 Oct 2018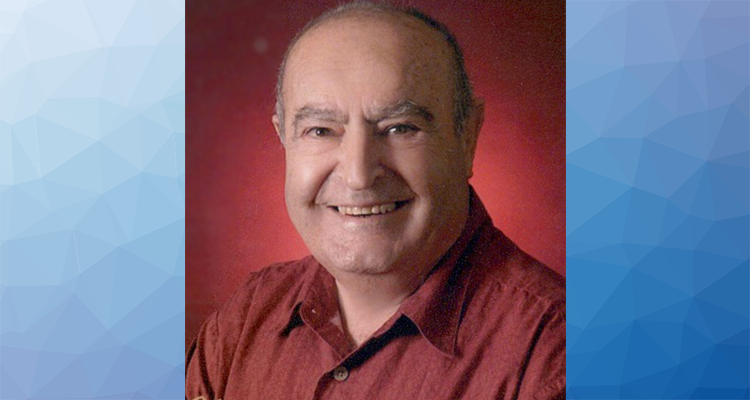 Habib Alajaji, pastor and district superintendent, passed away 14 October at the age of 80.
Alajaji was born into a Christian family in 1937 in Aleppo, Syria. After finishing at Ebenezer Bible School in 1960, he served in an evangelistic center in Beirut, Lebanon, until he was ordained in 1970. During this time, Alajaji met and married his wife, Ruth Pashgian.  
Soon after his ordination, Alajaji served first as pastor in Beirut and then as superintendent of the Lebanon, Syria, and Jordan districts. During his time as superintendent, he earned a Bachelor of Theology from the Near East School of Theology.
In 1979, Alajaji, Ruth, and their four children, relocated to Glendale, California, USA, with the intentions of returning six months later when his country's civil war died down. 
"We did not want to stay in the United States," Alajaji told Holiness Today in 2005. "We wanted to raise our children in our conservative tradition. But the Lord convinced us that if we would remain faithful to Him, He would take of our children."
Little did Alajaji know, his family would never move back to Jordan. Instead, the family stayed in Glendale, where they planted the first Armenian Church of the Nazarene in the United States. Over the next 25 years, Alajaji led the church and preached regularly on an Armenian television channel that aired nationwide. 
In 1988, an earthquake in Armenia killed more than 55,000 people. Alajaji had the opportunity to go to Armenia with Nazarene Compassionate Ministries to help the victims of the disaster. He then worked with NCM again in 1999 when another devastating earthquake occurred — this time in Turkey. 
During his time serving with NCM, Alajaji preached and taught throughout Armenia, sharing the Nazarene message of holiness in the country. The Armenia Nazarene church in California also spread over the years, helping plant churches in Whittier, Pasadena, and North Hollywood.
Through all of this, Alajaji earned a Master of Arts in Religion and a Doctorate of Philosophy from the California Graduate School of Theology. Eventually, Alajaji felt his time as a pastor had come to an end, so he retired in 2005.
"I don't think a minister of God retires," Alajaji said. "I'm not retiring from preaching or winning souls."
With this mindset, Alajaji kept preaching and teaching throughout Armenia, Australia, and the United States until his passing.
Habib is survived by his wife, Ruth Alajaji, and their four children, Bill, Nora, Hilda, and Roda. A funeral will be held 19 October at the Church of the Recessional in the Glendale Forest Lawn Cemetery in California.