Norman Salmons passes away
by | 10 May 2017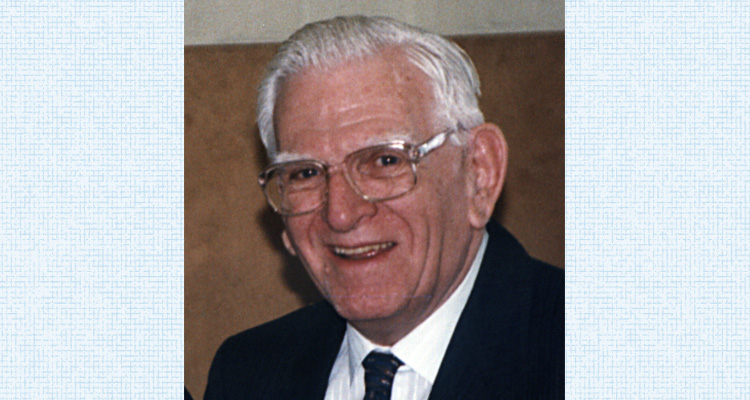 Norman Salmons, a retired Nazarene missionary, passed away 23 April at the age of 97 in Bromley, England.
Raised in a Christian family, Norman felt called to ministry toward the end of World War II. Following his graduation from Emmanuel Bible College in 1948, he began his ministry pastoring at the Atherton Church in Northern England for six months before sailing to Africa in 1949.
The next few years were spent working in Johannesburg, South Africa, among the itinerant miners from Mozambique and studying Laurenço Marques (now Maputo) in preparation for moving permanently to Mozambique. He was ordained in 1952. That same year, his fiancée, Joan, whom he met before leaving England, arrived in South Africa and they were married in July.
Two years later, the couple moved with their six-week-old daughter to Furancungo in the Tete Province of Mozambique, where they served until 1969. Furancungo was an isolated region, and for most of their time there they were the only missionaries and rarely had the opportunity to meet anyone who spoke English. However, they loved the Nyanja people and came to think of Furancungo as their home. Norman and Joan were blessed with three more children, all boys.
Norman's evangelistic vision led him to start a Bible school in order to equip men and women for service among their own people. Churches and Sunday schools were planted in many areas, and the legacy of that vision can be seen today with churches continuing to open and grow throughout the region, long after the last missionaries left.
After returning to England for a furlough in 1969, Norman and Joan were unable to go back to Mozambique, first because of Joan's cancer diagnosis and later the outbreak of civil war in Mozambique. Norman accepted a call to fill a pastoral vacancy in London for a year, anticipating that the war would not last very long. However, the war dragged on and, though heartbroken at having to give up all hope of a return to Africa, Norman continued to faithfully serve the Lord as a Croydon Church of the Nazarene pastor until his retirement in 1985.
Throughout his retirement, he continued to live out his Christian faith in many areas of service, including preaching, being secretary of the local missionary society, cooking for the residents of a retirement home, and running lunch clubs until he was in his late 80s.
He was widowed in 1994, but married Beryl Stevens in 1998 and together they continued to serve the Lord until her death in 2008.
Norman moved into a retirement home in 2014. He was a man of prayer, and as his physical strength waned during the last few years, he spent hours praying for others and sharing his faith wherever he could. Throughout his life, his faith had led him to witness some amazing answers to prayer.
He is survived by three children, three stepsons, and their children.
Stories to share? Send an email to news@nazarene.org.