Remembering Elizabeth Schendel
by
| 02 Feb 2023
Image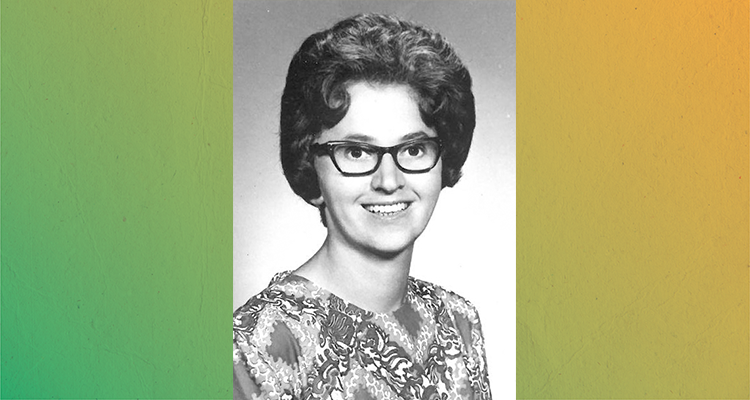 Elizabeth Essolene Price Schendel, 89, of Lake Havasu City, Arizona, passed away 23 January 2023. She was a missionary who served in Papua New Guinea for 15 years alongside her husband, Daryl Schendel.
She was born 30 September 1933 to Maree and Mary Price in Charleston, West Virginia. Her dream of becoming a registered nurse was achieved in 1955, and she received a Bachelor of Arts in elementary education in 1960. She also met and married her husband, Daryl, in 1960.
Elizabeth and Daryl, along with their two young children, lived in Papua New Guinea for 15 years to serve as missionaries with the Church of Nazarene. Serving in New Guinea was the joyful fulfillment of God's calling on her life.
According to her family, Elizabeth found great pleasure in traveling. She and Daryl enthusiastically navigated the "open road" from coast to coast in their motor home. They especially enjoyed their three-month trip to the Alaskan wilderness, where Elizabeth found the wildlife to be spectacular, especially the grizzly bears and puffins. She and Daryl formed many new friendships on their travels, getting to visit family members along the way.
Elizabeth's lifetime membership in the Church of the Nazarene supported her strong faith in her Lord Jesus Christ, and the Scriptures were her truth.
Elizabeth often spoke of the scripture John 14:1-5: "Do not let your hearts be troubled. Trust in God. Trust also in me. In my Father's house, there are many rooms. If it were not so, I would have told you. I am going there to prepare a place for you. And if I go and prepare a place for you, I will come back and take you to be with me, that you also may be where I am. You know the way to the place where I am going."
Elizabeth was preceded in death by her husband, parents, and sisters.
She is survived by her daughter, Susan Schendel; son, Daryl Schendel; grandchildren, Jesse Schendel, Michael Dixon, and Rebecca Mayers; and great-grandchildren, Piper, Fox, Seth, and Cierra.
This obituary is adapted from a previous version. To view that obituary, click here.