Mongolia holiness gathering encourages discipleship
by
| 07 Sep 2023
Image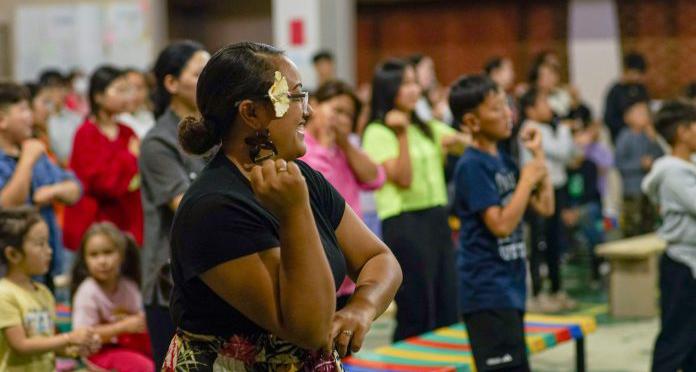 The Mongolia District held its sixth annual Holiness Gathering 3-7 August 2023 at the Suut Resort in Bayanchandmani, Mongolia. More than 300 people from the eight local churches participated in the four-day event. More than half of the participants were children and youth. 
The camp meeting was a time for church members to build relationships, connect with other believers, encourage one another, hear testimonies from the Mongolian leaders about what God is doing in their local ministries, learn from the various workshops, and most especially, worship together as one family. The activities were divided according to age groups. 
"Before attending the Holiness Gathering, I always thought Christianity was a religion that was very confusing to understand," said an attendee named Bayantug. "But at the Holiness Gathering, all the teaching was so simple to understand and is helping me to live in His way."
A Maximum Missions team made up of young people from across the region presented workshops to youths and adults. The workshop topics were: "What does it mean to be a Christlike disciple," "Simple evangelistic tools (What is in your hands?)," "Spiritual Disciplines," and "How to lead a small group." The team also helped with the children's program and activities.
The Holiness Gathering is a special time that Mongolian Nazarenes look forward to every year. The first Holiness Gathering in 2018 was only attended by 28 people. Since then, the Nazarene church in Mongolia has continued to grow and multiply. The Church of the Nazarene has 107 members and 29 district-licensed ministers. There are also 56 small group meetings for discipleship and equipping weekly.
Worship services were also held daily in the morning and evening. During the worship time, local churches participated in leading the music and sharing testimonies and special presentations through traditional song and dance. 
Paul Bold, a Mongolian pastor living in the United States, gave the message every morning via Zoom. In the evening, the East Asia field strategy coordinator and Asia-Pacific regional new initiatives coordinator shared the Word of God. The participants were challenged to live a life that is Christlike and focused on loving and serving others.  
"I want to be a good person," Bayantug said. "I challenged myself to live in this principle every day, and understand that God can help me to live the right way."
The Holiness Gathering culminated with the baptism of 22 people and a celebration of the Holy Communion.
--Church of the Nazarene Asia-Pacific