Field Strategy Coordinator Mashangu Maluleka passes away
by | 12 Jan 2018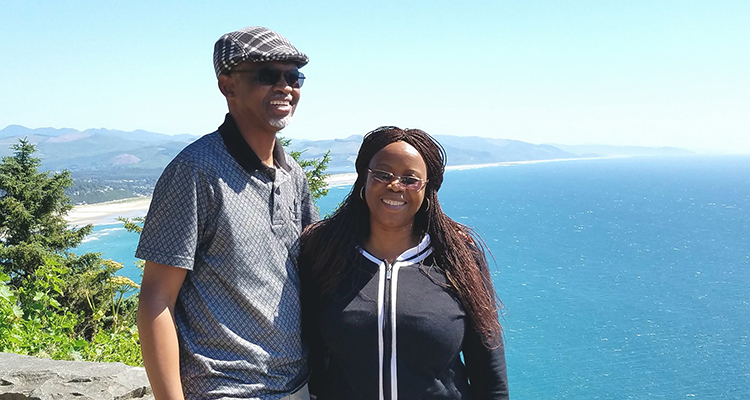 Mashangu Maluleka, field strategy coordinator for Africa South, passed away suddenly 6 January. He was 58.
General Superintendent Filimão M. Chambo, who previously served as Africa regional director for the Church of the Nazarene, described Maluleka as "a brother, role model, and a mentor."
"Africa lost a great leader," Chambo wrote in a tribute on Facebook. "He was selfless. He gave himself entirely to the service of the Church. I counted it an honor and privilege to have worked with and learned from Mashangu. His passion for the Lord and the Church was contagious. It was a joy to serve with him."
Maluleka grew up in Johannesburg, South Africa, the youngest of four children. During his teenage years, he was invited to a revival service at a Nazarene church about six miles away, where he accepted Christ.
He became the first member of his family to earn a degree. Maluleka holds a Diploma in Theology, a Bachelor of Theology, and a master's degree in biblical studies.
In addition to serving as field strategy coordinator, Maluleka was pastor of Divine Hope Church of the Nazarene Church  in Pretoria, South Africa, and was a member of the denomination's International Board of Education. He previously served as president of the Nazarene Theological College of South Africa and was interim superintendent of the RSA Western Cape District.
"Today we lost one of the dearest brothers in Christ I have ever known," General Superintendent Carla D. Sunberg wrote on Facebook. "Brother Mashangu Maluleka has been my friend and as we often said, my 'partner in crime.' He was patient and taught me so much about Africa and how to shine like Jesus every day."
Maluleka is survived by his wife, Remember, three adult children, Margaret, Nkhensani, and Dzuni, and grandchildren.
A funeral service will be held 13 January at Apostolic Faith Mission in Pretoria.
Condolences may be sent by email to missionary Beth Heath at bheath@africanazarene.org. By mail, send condolences to:
Africa Regional Office Church of the Nazarene
Mrs. Remember Maluleka
PO Box 44
Florida, South Africa 1710
Continued prayer is requested for the Maluleka family.