Harmon Schmelzenbach III remembered
by
| 10 Jan 2019
الصورة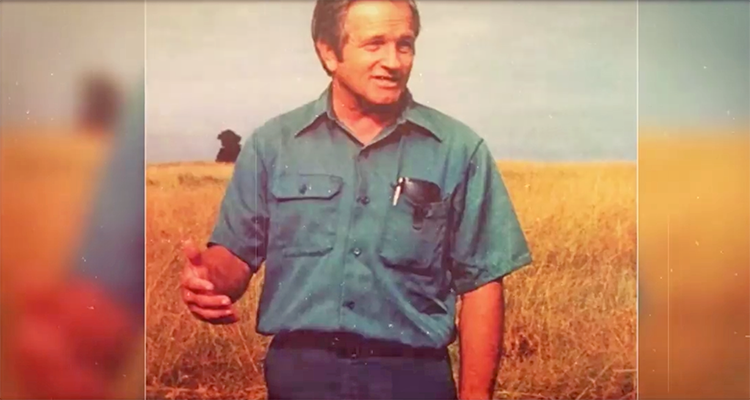 At 12 years old, Harmon Schmelzenbach III spoke to Swazi evangelist Joseph Mkwanazi at a camp meeting in Endingeni, Swaziland. Harmon later shared that this conversation confirmed his call to be a pastor and missionary like his father and grandfather. He would spend the next 13 years preparing for this work.
Harmon Schmelzenbach III was born in Nampa, Idaho, in 1935. His parents, Elmer and Mary, were about to become missionaries in Swaziland, where Elmer was raised. They took Harmon to Africa when he was only a few weeks old.
He spent his early childhood in Swaziland. When he was 11, he and his sister Marilyn began attending boarding school in the Republic of South Africa. Boarding school was a common experience for many missionary kids. In their case, the school was close enough to their parents that they could come home some weekends.
In 1952, Harmon returned to Nampa and enrolled in Northwest Nazarene College. He met Beverly, two years younger, and they married while they were students. After graduation, he served as a pastor in the area until Beverly completed her degree.
They received their assignment as missionaries to the RSA in 1960 and worked at first among the Pedi people of the Northern Transvaal. Harmon later commented that the Pedis spoke "a difficult, guttural language that I had been unable to pick up as a child."
The next year, they moved to Blouberg, the northernmost Nazarene station in the RSA. The area's rugged terrain required a jeep for travel. Southern Africa remained their field of labor for a quarter-century.
They stood, to some degree, on the shoulders of two generations of missionary predecessors. His grandfather, the first Harmon Schmelzenbach, opened the original Nazarene missions in Swaziland, South Africa, and Mozambique in the early 20th century. After a half-century in Africa, though, Nazarenes had barely reached beyond their base in the south.
By the late 1970s, there was a growing sense that expansion into West and East Africa was overdue. Implementing these initiatives would call for entrepreneurial leadership, and Harmon had been demonstrating precisely this.
In 1971, he took personal initiative to register the Church of the Nazarene in Botswana. In 1977, he and Beverly moved to Namibia to build a new district there. They remained there until 1984.
At that time, the World Mission Department chose Harmon to guide Nazarene expansion in a new area. He became the East Africa Field's first director. They moved to Kenya, purchased property in Nairobi, and began directing strategies that led to opening new missions and churches in Tanzania, Uganda, Rwanda, and Zaire.
In Kenya, Harmon established a school to train preachers but dreamed of something grander — a Christian university for East Africa. His early planning laid the groundwork for others to build Africa Nazarene University, which the General Assembly and the Kenyan government authorized in 1993, which then opened in 1994.
"Dr. Harmon Schmelzenbach personally chose the land on which the university sits, claimed it for God and the Church of the Nazarene by faith in prayer and later arranged for the purchase of the land. Today, the building that houses the university's administration is named after him — the Harmon Schmelzenbach Building," said Stanley M. Bhebhe, vice-chancellor of Africa Nazarene University.
By then, the Schmelzenbachs had been in Addis Ababa for two years, pioneering Nazarene work in Ethiopia and Eritrea. A Marxist regime had closed Ethiopia to new Protestant work for nearly two decades, but the regime had changed. Ethiopia would prove to be a productive field.
In 1994, Harmon was appointed "Missionary at Large" and began traveling widely, speaking at conventions and assemblies, raising mission awareness among Nazarenes generally by retelling family stories from Africa.
Harmon and Beverly retired in 2001, establishing their home in Clearwater, Florida, but they contributed to missions even in retirement. The Eurasia regional director at the time, Franklin Cook, asked them to train new Nazarene leaders in Hungary, and they lived, without complaint, in a cramped room in Budapest for a season.
Harmon Schmelzenbach III died on 2 January 2019 at age 83. He is survived by his wife, their three children, and their grandchildren.