Argentina Nazarenes focus on helping community
by
| 30 Jul 2021
Image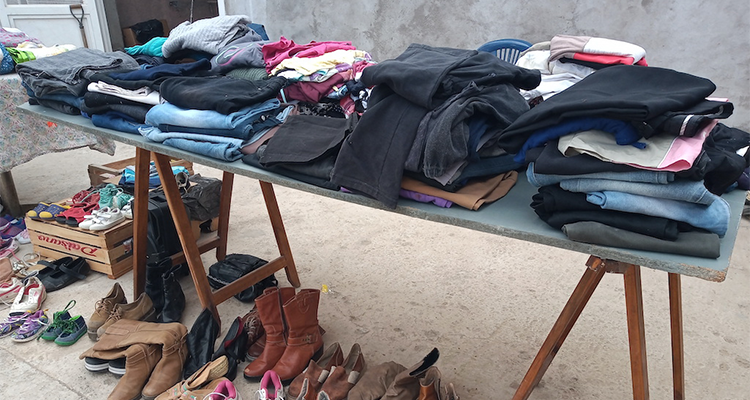 The evangelism ministry of the Jesús mi Refugio church, located in Neuquén, Argentina, carried out the project Amor en Tus manos (Love with Your Hands). During the month of June, the church's small groups were challenged to document acts of service to the community through photos, testimonies, and interviews.
The collected reports were then edited and prepared for a live broadcast on 9 July through the YouTube channel Jesús Mi Refugio. The program was presented like a news broadcast, with two desk hosts and a panelist. Each story described one or more actions of service and was accompanied by photos. 
Javier, who is an entrepreneur, was in charge of looking for donations of bicycles to restore and donate to people who needed them. Two local workers benefited from this.
More than 10 people helped restore the house of a woman who lives alone. They helped to transform the interior and exterior spaces of the house, making it habitable since it was nearly in a state of abandonment.
Another group provided legal assistance to a family with five children who experienced a house fire. By letter, they requested a meeting with representatives of the city to get help with an alternative housing situation. The volunteers accompanied the family to the meeting.
Other volunteers organized recreation time for the elderly where they played board games, did cognitive stimulation exercises, and ate together. Another group delivered presents to patients and employees of two hospitals in the city of Neuquén (Héller Hospital and Castro Rendón Hospital).
People donated household electrical equipment and various household items to several families in need, donated blankets to different families, and provided winter clothes and food boxes for more than 15 different families.
In addition to reporting on past events, the hosts conducted a live interview with the organizers of an event in an area called Balsa las Perlas (about 10 km away from the city). The event included donation of clothes, presentation of typical dances for the national day, and food.
Toward the end of the broadcast, pastor and evangelist Jorge Santos shared an evangelistic message about the love of Jesus and the opportunity of the new life in Christ.
After the three-hour live broadcast, the video was uploaded to the YouTube channel and reached more than 500 additional views. Additionally, t-shirts with the logo for Amor en Tus manos were given away through Instagram.
The project has inspired the church to increase its efforts and to be part of the solution to the problems in its community.