Chambo encourages congregation to 'go and proclaim Jesus is Lord'
by
| 13 Jun 2023
Image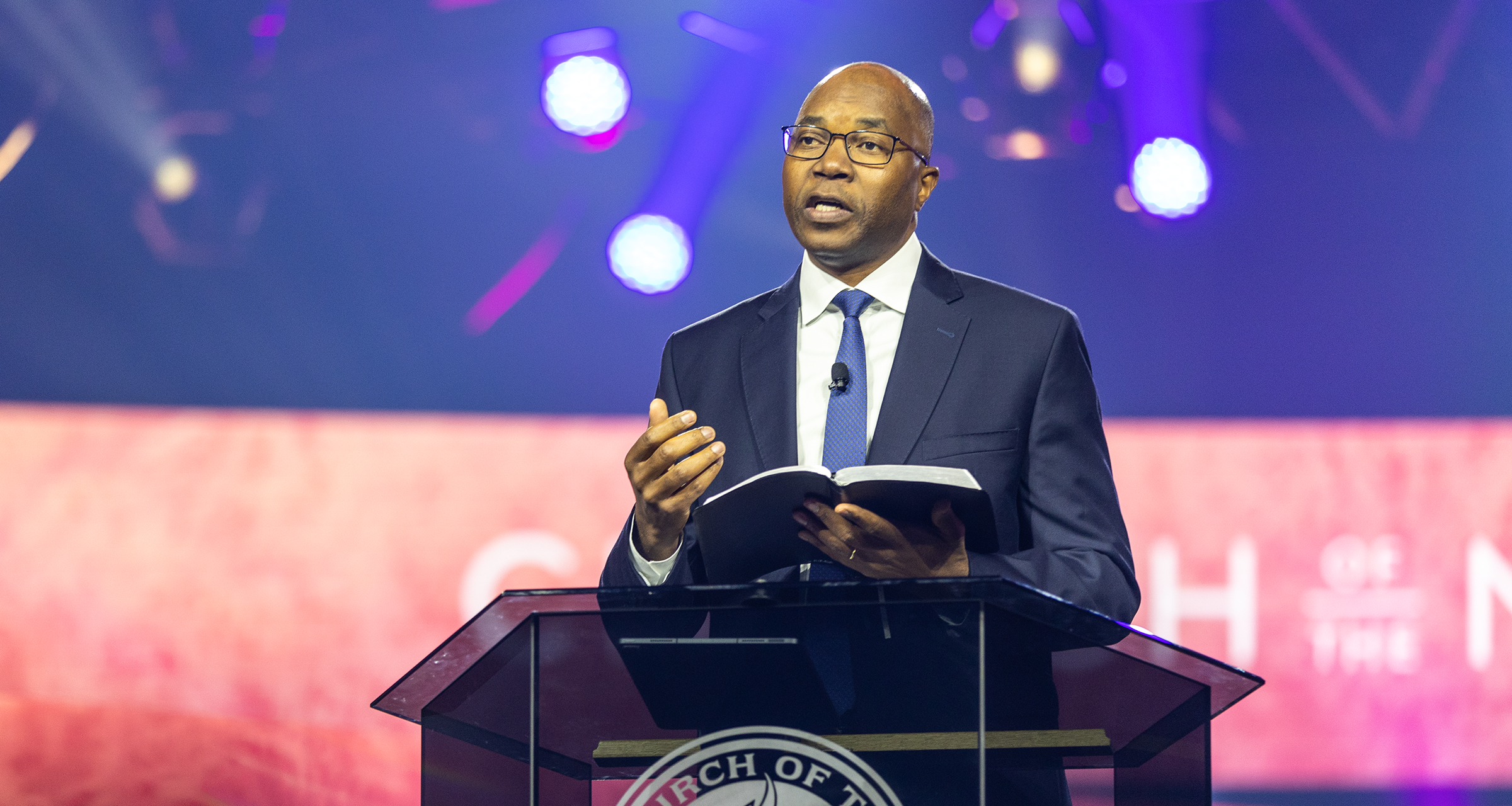 General Superintendent Fili Chambo preached a message about love during the final corporate worship service of the 30th General Assembly and Conventions on Monday night.
General Superintendent David Busic opened the service by showing highlights of the Love Your Neighbor service project in Indianapolis and around the world. He also thanked the General Assembly worship team and band before they led the congregation in worship.
Nazarene Compassionate Ministries Director Nell Becker Sweeden read scripture from Luke 4:18-19. South America Regional Director Christian Sarmiento led a time of prayer before Chambo took the stage to preach his sermon from Luke 7:18-23, where John the Baptist sends his disciples to Jesus to ask, "Are you the one who is to come, or are we to wait for another?"
Chambo talked about the illness, wars, hatred, and socioeconomic and political systems that cause the displacement of millions globally, acknowledging that this could lead the most faithful people to the same question as John the Baptist.
He reminded the assembly that part of worship is to "engage with what God is doing and allow God to use us to reveal the truth and bring healing and restoration."
"Church, the world will not change just because we have the name 'Nazarene,'" Chambo said. "The world will not change just because we have the name 'Christian.' The world will change when they can see we are becoming the word of God, we are becoming what Jesus is and being an example in our world in such a way that people can see and touch Jesus through our lives.
Chambo told the story of his brother Noah, who died at a young age. This loss caused Chambo to question God and seek council from his mentor, who helped remind him it was ok to question and bring his burdens to God. Chambo's time with other believers and at the altar helped heal his pain.
"The chaos in our world should never have the final word in our identity in Christ," Chambo said. "Jesus is Lord, and He is able. He heals your pain."
He closed by saying that the church is invited to "proclaim the Kingdom of God in word and in deed," reminding the church that Jesus' response to John the Baptist's question "proclaims His lordship."
"You can leave this place encouraged to go and proclaim the good news that Jesus is Lord," Chambo said.