Cuba church releases names of crash victims
by | 20 May 2018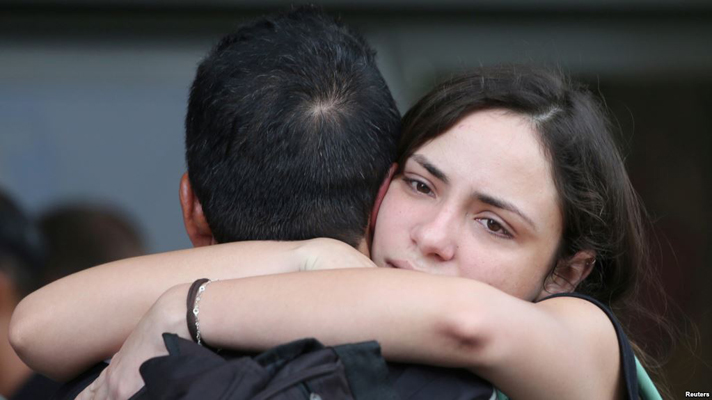 Today the Cuba Church of the Nazarene released the names of the pastor couples killed in Friday's crash of Cubana Flight 972. They also confirmed that the 10th couple, previously not among the government's list of deceased, was in fact on the plane and both individuals passed away. Among those listed are the Cuba East District's Nazarene Missions International president, secretary, and treasurer.
The couples were at a 3-day National Conference in Havana, returning home to the Province of Holguín.
Mirza Rodríguez Rondón & Juan Luis Vega Velázquez
Luis Manuel Rojas Pérez & Maricela Peña
Norma Suárez Niles & Jesús Manuel García Oberto
María Virgen Filandez Rojas & Rafael Vega Velázquez
Ronni Alain Pupo Pupo & Yurisel Milagros Miranda Mulet (NMI district president)
Eloy Ortiz Abad & Elva María Mosqueda Legrá
Juan Carlos Nogueras Leyva & Noelbis Hernández Guerrero
Gelover Martín Pérez Avalo & Yoneisi Cordovez Rodríguez (pastor and district treasurer)
Manuel David Aguilar Saavedra & María Salomé Sánchez Arévalo (district secretary)
Grisell Filandes Clark & Lorenzo Boch Bring
Eight children (seven boys and one girl) and two adolescents — all between the ages of 7 and 16 — were left without their parents. Some of the couples had adult children.  
"In this moment of anguish and pain, we ask for your prayers and help to be able to get through this situation together," said Leonel López, national president for the church in Cuba.
Flags are currently at half-staff across Cuba as part of a nation-wide two days of mourning.   
Related — "Cuba: Support option information"