Guatemala church provides water filters for community
by
| 20 Oct 2020
Image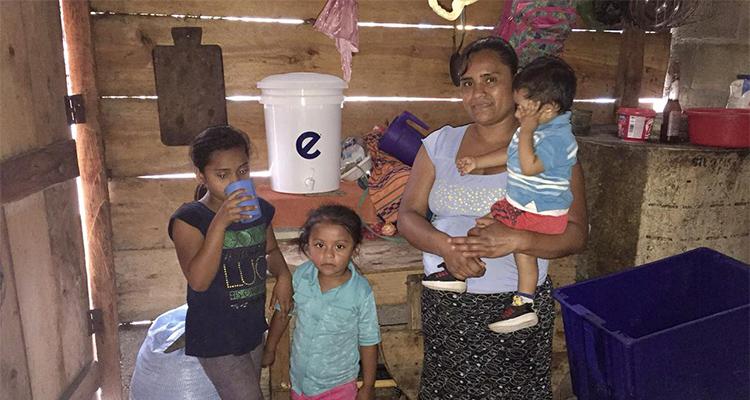 A small community in Guatemala is experiencing transformation through a clean water project led by Iglesia del Nazareno de San José Chituzul.
The small community of San José Chituzul, four hours north of Guatemala City, is located at the foot of a dam, Hidroeléctrica Chixoy. The community is at high risk of flooding because of its proximity to the dam and the many problems that arise from that. 
Flooding causes deep economic damage, and the poor water sanitation leaves the community with no clean water to drink. Many families use water directly from the river that flows from the dam, making gastrointestinal illnesses very common in the community. 
"It was very sad to see children sick constantly for this reason," said Alejandra García, pastor of the Iglesia del Nazareno de San José Chituzul.
Even in the middle of the COVID-19 pandemic, the church developed the project to help the community. Garcia said that God opened doors for them and provided financially for the church to purchase a water filter for each family.
A few weeks ago, Pastor García visited some homes to see how the filters were working and one woman said, "We are so thankful to God for this filter. My children come and drink the water and it tastes so fresh. Before, after taking a drink of water their stomachs hurt, but now they are not experiencing any illness because they are drinking clean water."
Church members are visiting families every three weeks to share God's Word and deliver food. 
"Many people have helped and donated with love," García said. "During this time in a pandemic, God has shown His love and compassion not only for the families of the church but also for the community, giving witness to our love for our neighbors."
"I give thanks to God for the opportunity to serve in His work and to be able to hear the testimonies of thanks to God," she continued. "I know that there are still many more needs to address, but in the name of God we will soon be able to develop other projects to help. We will be a living church that testifies to the love and compassion of Christ!"