Indiana Work & Witness team returns to Ecuador 1 year after member passes away
by | 25 Apr 2019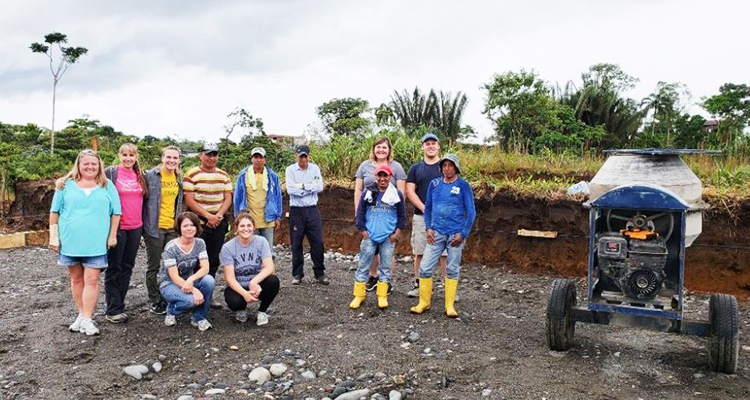 Last year, a Work & Witness team from Crossroads Community Church of the Nazarene in Goshen, Indiana, was unable to complete its assigned project after Steven Newburry, a member of the eight-person team, passed away unexpectedly on the trip to Veracruz, Ecuador. 
The team decided to move to another project in Quito, but this March, the team returned to the original project location to build a church for the growing community in Veracruz.
When the team first met with the church one year ago, there were four children and a couple of adults. By the time the team arrived last month, there were as many as 75 children with their mothers. 
Team members worked for one week putting up the roof, painting some classrooms, and pouring a concrete patio landing at the bottom of the stairs. The team also installed doors and windows so the community can start having classes and meetings soon. 
Every day, the team shared Bible stories, sang songs, and made crafts with the children. On the last day, the mothers let each team member know how much they appreciated the love and kindness the team showed their children. Throughout the week, the local church members and Sierra Centro District Superintendent Mario Paredes fed the team breakfast and lunch to show their appreciation.
The Crossroads church believes in this church building ministry developed by the local leadership, and they have established a four-year partnership with Paredes to help with different projects across the district.