Literature ministry thrives in Northern Thailand
by
| 16 Jul 2021
Image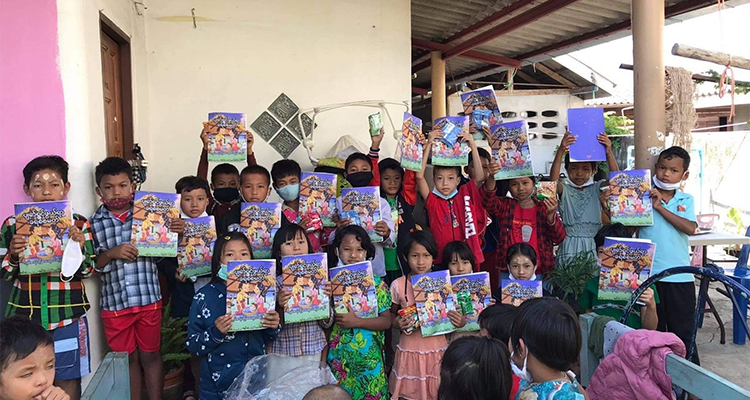 Steve and Rebecca Barber are missionaries serving in Thailand. Steve shared how the literature ministry in Northern Thailand is thriving, especially during the COVID-19 pandemic.
When Rebecca and I moved to Thailand, one of the things we observed traveling to the villages of Northern Thailand was the complete lack of books. This came as a shock to us. We grew up in homes where we had large bookshelves in every room of the house. Books opens our eyes to the world around us; they take us to adventures and also enable us share the love of God.

As we traveled into the villages and mountains, our literature team saw the situation as a need and an opportunity to minister to the people in Northern Thailand. Rooster Media was born to meet this need. The rooster symbolizes many things in Thailand – honesty, competitiveness, punctuality, generosity, and self-confidence. In some beliefs, rooster is a symbol of resurrection. 

Out of this symbolism, Rooster Media chose three words as its slogan: growing, connecting, and discipling. We aim to help each person to grow in the knowledge of God and wisdom, connect each person to God and the world around us, disciple each person to become what God intended them to be, and then pass it on to their neighbors and friends.

As we continue to pray and work on projects, God continues to bring people to help. We met a missionary who is working on the same project. We coordinated with a team of people living in different countries. A young person in one of our Creative Access Areas provided the illustrations. A teacher in Australia wrote the Bible stories for younger readers. 

The churches worked to translate the literature into the Thai and Lahu languages, and we provided the graphics and layout for printing. This project was a truly collaborative effort. The literature materials reflected Asian imagery. We want local people to see that the Bible is full of people who are similar to them.

We did not expect a great demand for these materials because of the restrictions brought by the COVID-19 pandemic. However, God had other plans. As we began to share the books, we started receiving calls and emails from missionaries and pastors across Northern Thailand. 

The initial printing of 100 books soon became 1,000. And after seven months, we have distributed over 7,000 copies of the Kids of Destiny Bible Story Coloring Book in six different languages.