Nazarene Archives highlights original ordination certificates of Phineas Bresee
by
| 12 May 2022
Image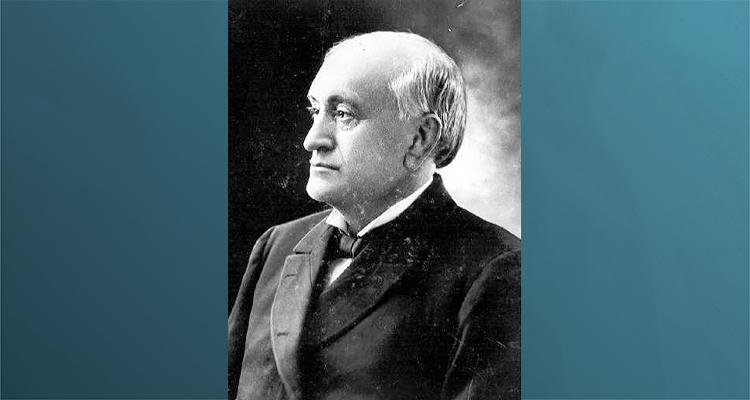 Among the many items preserved in the Nazarene Archives are the original ordination certificates of Phineas F. Bresee, the principal founder and first General Superintendent of the Church of the Nazarene. Bresee received two ordination certificates—one marking his ordination as a deacon and another his ordination as an elder. The original parchments of both certificates are housed in the Nazarene Archives in Lenexa, Kansas, USA.
Bresee was ordained to deacons orders on 12 September 1859 by Bishop Matthew Simpson of the Iowa (USA) Annual Conference of the Methodist Episcopal Church. This credential would stand as he completed the required course of study and received approval for elders' orders from his ministerial colleagues. While the deacon certificate issued to Bresee that day contains some discoloration and is beginning to show its age at 164 years old, it is still very readable.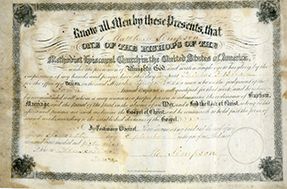 It indicates to all who would see it that he was recommended "as a proper person to administer the ordinance of Baptism, Marriage, and the Burial of the Dead, in the absence of an Elder, and to feed the flock of Christ so long as his spirit and practice are such as become the Gospel of Christ, and he continueth to hold fast the form of sound words according to the established doctrines of the Gospel."
Two years later, on August 25, 1861, Bresee was ordained an elder by Bishop Levi Scott at the Iowa Annual Conference meeting in Burlington, Iowa, USA. Having completed the course of study and received the approval of his colleagues, Bresee was—in the words of his new ordination certificate—judged "well qualified" as "a proper person to administer the sacraments and ordinances and to feed the flock of Christ." Like his deacon certificate, Bresee's elder certificate also remains in reasonably good shape even though some of the handwritten ink has faded in its 161 years of existence.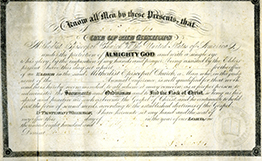 Both of these ministerial parchments were recognized in 1895 by the local Church of the Nazarene in Los Angeles, California, USA, where Bresee served as a founding pastor. There is no indication that either certificate was ever replaced with an ordination certificate from the Church of the Nazarene, even after the Nazarenes expanded from a single congregation into a national church following the union at Pilot Point, Texas, USA, in 1908. 
These ordination credentials, issued to Bresee in his early years of ministry in his former church, were deemed wholly sufficient by his new church to identify him as having been set apart and ordained a minister in the church of God.