Nazarene Archives to undergo leadership transition
by
| 13 Jan 2022
Image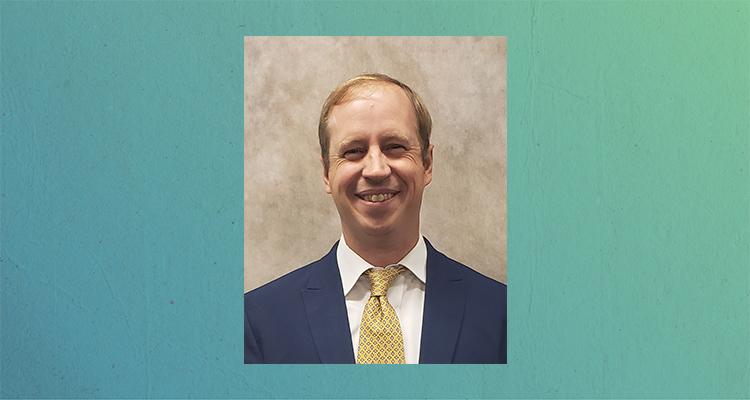 Ryan Giffin will be the new manager of Nazarene Archives, effective 1 March 2022. He will work alongside current archivist Stan Ingersol until Ingersol's retirement in February after more than 35 years as Archives manager.
"Over his 35 years, Dr. Stan Ingersol has developed the Nazarene Archives into the highest quality resource to the denomination," said General Secretary Gary Hartke. "Dr. Giffin is poised to build on that investment and continue the passion to preserve and tell our story. Ingersol and Giffin will serve together throughout January and February to help create a successful transition on March 1, 2022."
Giffin has served as lead pastor at Village Community Church of the Nazarene in Basehor, Kansas, since 2017. He has also pastored at Paris Church of the Nazarene in Paris, Kentucky, and served on staff at Mason First Church of the Nazarene in Mason, Michigan. He has recently served as an adjunct professor at MidAmerica Nazarene University.
Giffin holds a Bachelor of Arts in Christian Ministry from MidAmerica Nazarene University, a Master of Arts in Theological Education from Nazarene Theological Seminary, and a Master of Science in Education from the University of Kansas. He also holds a Doctor of Philosophy in Biblical Studies from Asbury Theological Seminary with an emphasis on manuscripts and material culture. 
"I'm interested in history and I'm interested in our church," Giffin said. "I'm a product of the Church of the Nazarene, and I'm just fascinated with our story, our holiness legacy."
In his work alongside Ingersol through the end of February, Giffin will learn the methods of managing what has grown to be a vast amount of archival material over the years. 
"At the time I came, the collections were about 700 cubic feet of material," Ingersol said. "Over the years, it has grown to somewhere between 5,000 and 6,000 cubic feet of material. It is a tribute to the fact that we have been able to highlight the archives program in different ways, and people know to send this material [to us]."
Both Ingersol and Giffin hope that Nazarene Archives will become a more accessible and widely used resource for those who are seeking information about the Church of the Nazarene. Whether it is an interest in congregational history, dissertation research, or any other reason, they want people to be able to access historical information, both in-person and online. 
"I think finding a way to attract people back to the Archives is important," Ingersol said. "The pandemic has reduced the number of research visits. If we're not having research done [at the GMC] and if the collections aren't used, then what's the point?"
Giffin hopes the Nazarene Archives collections will continue to share the story of the Church of the Nazarene for years to come.
"I find myself in the midst of that story," Giffin said. "The valuable work that folks like Stan have done for decades contributes to that story over the long haul. The Archives is going to outlive anyone who is the manager of them. So, I find that stewarding our tradition for generations to come is very important, critical work."