New Mexico church raises up lay ministers through discipleship training
by
| 20 Nov 2020
Image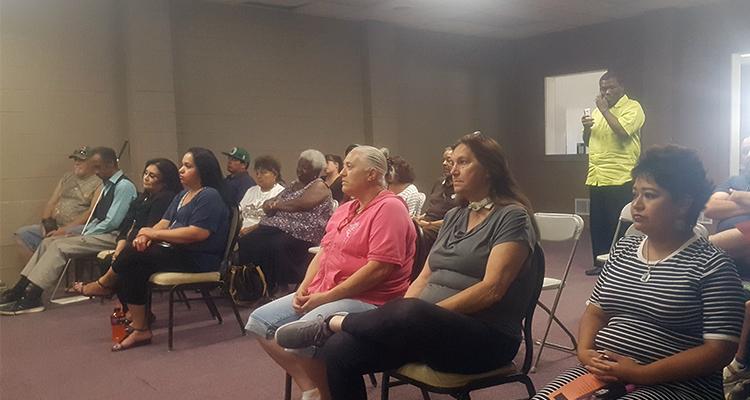 Sandia Church of the Nazarene's Mission Training Center has transformed the hearts and minds of hundreds of people in Albuquerque through its creative use of lay ministry courses.
The center was created in 2017 after the church and its compassionate ministry, Mission Albuquerque, purchased the campus of the former Nazarene Indian Bible College. Because the building was zoned for education, the city asked that the property continue to serve that function.
MTC Director Patti Rivas began offering a multitude of classes at the center, from gardening and life skills courses to parenting courses and, eventually, lay ministry training. MTC uses the Continuing Lay Ministry courses offered through The Discipleship Place.
The ministry training program started off with 11 students. As word spread about how impactful the courses were, the class size grew. The latest session included 34 students.
"We went from having just people from our church, our congregation, to having added other congregations because people were getting the word out," Rivas said. "A lot of our lay people wanted to be a part of that class. They said, 'I'm not called to be a pastor but I worked at my church every weekend and I want more people to know Christ.'" 
Many of the students have escaped abuse, addiction, or extreme poverty and are very proud to complete the program.
"We had one lady; all of her children and grandchildren came to our ceremony," Rivas said. "Her daughter told me that they had never seen their mom receive any type of award. To see their mom complete a course on Spiritual Formation, that meant the world to the family and the future generations of that family."
Each course ends with a celebration where certificates of completion are awarded. 
"You would've thought we were dressed for the Academy Awards that night," Rivas said. "That was important to that family."
The Mission Training Center is just one of Mission Albuquerque's programs. The compassionate ministry center is also home to a daycare and thrift store as well as apartments that provide low-cost housing. Currently, they have about 20 students living in this housing. Because the apartments are zoned as student housing, the residents must enroll in the lay ministry program. 
Some of the graduates go on to receive local ministry licenses and even take classes through the New Mexico District to earn their district license and become ordained elders. Pete Myers, lead pastor of Sandia Church of the Nazarene, said that about five of the lead pastors on the New Mexico District have come through the church's courses. In addition, 100 percent of the students in the Continuing Lay Training courses are serving in some capacity within their churches.
For Rivas, the whole point of the program boils down to letting God take control. She recalled a recent student's personal story. 
"When he learned about what the Ten Commandments said about handling money, he felt convicted because he had been cheating people all these years," Rivas said. "I like this kind of discipleship because I don't have to be a psychologist. This format has allowed us to take our hands off it and let God speak through us."