Offering of Thanks allows us to share Christ's love around the world
by
| 25 Sep 2020
Image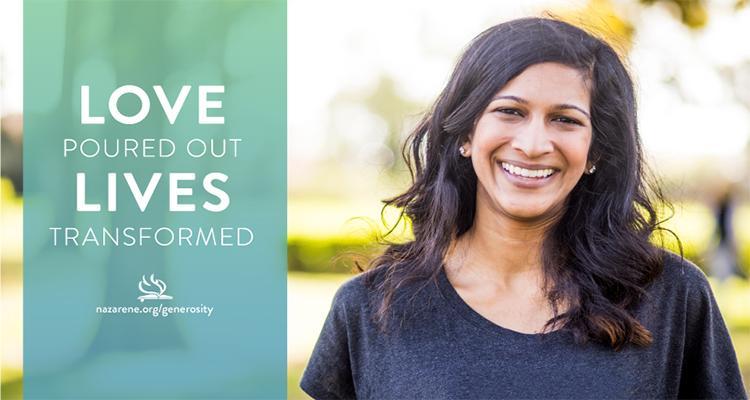 As followers of Christ, we are all called to be ambassadors of the Kingdom throughout the world. And as the global Church of the Nazarene, you are doing exactly that. In fact, you are showing Christ's love not only to your neighbors locally but also to many people thousands of miles away.
In 2011, the Lord called Ildo Pucini to start gatherings on the streets of the Town Square in Hortolãndia, São Paulo, Brazil. His goal was to share the message of salvation with the homeless. He quickly found out the need was beyond his imagination. 
The streets were filled with homeless people, destroyed families, and individuals struggling with drug and alcohol addictions. Though the message was being preached, he and his team realized they needed to work broadly and more holistically with these people.
Pucini was inspired to start a rehabilitation clinic called "Hands that rescue," where residents learn vocational skills.
"We as Nazarenes understand that the true evidence of the baptism of the Holy Spirit is love," Pucini said. "Therefore, there is no greater motivation than the love of God pouring out in our hearts. For this reason, the motivator here is love. It always has been, and always will be, the love of God in our hearts."
Many people have changed their lives through this ministry. This clinic has started a new phase by planting a church in the clinic. People from all over the region gather every weekend to praise the Lord for the clinic. The patients' relatives are being ministered to, and the social transformation is evident. Children, youth, and adults are being impacted by the message of hope shared there.
"We praise God because the Church of the Nazarene has supported us from the beginning," Pucini said. "God has provided resources, raised up people and other churches of the Nazarene, and I believe with everyone playing a small part, the end result is much greater."
Because of the Church of the Nazarene in the rehab center, they now have a different approach. Pucini says the continual resocialization for the rehab residents still exists, where the community participates in the clinic and the residents participate in the community. 
Every time you pray for the church, give to Nazarene Missions, or go on a missions trip, you share Christ's love and help transform lives. Thanks to your generosity, we are able to continue spreading the love of Christ in every corner of the world.
Resources are now available for the upcoming Offering of Thanks for Nazarene Missions. 
The offering website, nazarene.org/generosity, includes promotional materials such as social media graphics, videos, posters, brochures, a PowerPoint graphic, and bulletin inserts to support local churches.