Olivet announces new dean of School of Theology and Christian Ministry
by
| 16 Dec 2021
Image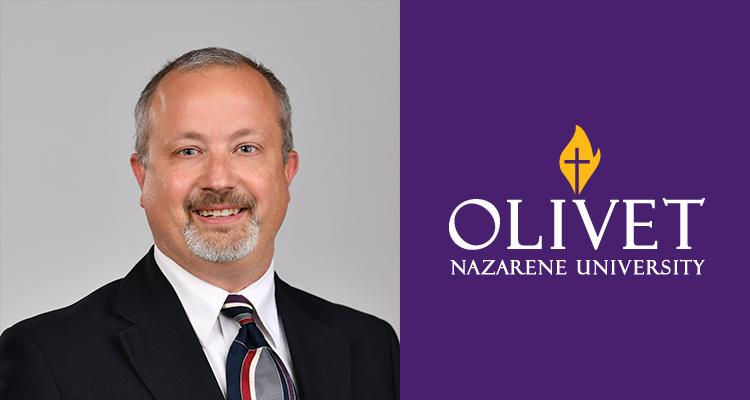 Olivet Nazarene University has appointed Charles Perabeau as the new dean of the School of Theology and Christian Ministry. The announcement, made by Vice President for Academic Affairs Stephen Lowe, will be effective May 2022 with a period of transition beginning in January.
"I have come to know Charles as a strong, steady, measured leader who reaches decisions with collaboration, humility, and empathy for others," Lowe said. "He will make an excellent addition to our deans' cabinet, and I am deeply gratified that he has accepted this challenging appointment at such an important time in the life of the university."
Perabeau holds a Doctor of Philosophy and a Master of Philosophy in Religion and Society from Drew University, a Master of Arts in Theology from Loyola University in Chicago, and a Bachelor of Arts from Olivet in Religion & Philosophy and Romance Languages. At Drew University, an institution widely recognized for its emphasis on Wesleyan Methodist studies, Perabeau completed a dissertation titled "The Church of the Nazarene in the U.S.: Race, Gender, and Class in the Struggle with Pentecostalism and Aspirations Toward Respectability, 1895-1985." He has delivered presentations at a range of academic conferences, including the Wesleyan Philosophical Society and the Wesleyan Theological Society. 
In addition, Perabeau has extensive faculty experience at Drew Theological Seminary, Asbury Theological Seminary, and, for the past 16 years, at Olivet as a professor of sociology, where he also served as chair of the Department of Behavioral Sciences and taught in the university's Honors program and Doctor of Education program. He is fluent in Spanish, has a passion for international missions, and has led a number of student trips to Latin America.
As an ordained elder in the Church of the Nazarene, he pastored the Chicago Northside Church of the Nazarene for eight years and most recently served as secretary of the board for College Church of the Nazarene, University Avenue.