Olivet announces new Master of Science in Nutrition and Dietetics
by
| 27 May 2022
Image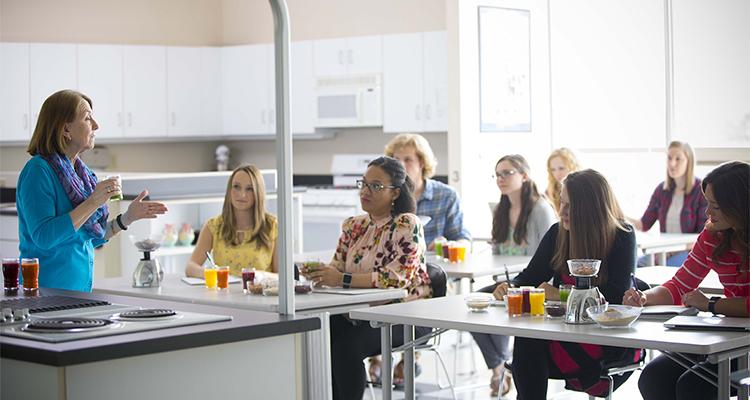 Olivet Nazarene University recently announced the expansion of its dietetics program through the addition of the Master of Science in Nutrition and Dietetics degree. The first cohort of students can now enroll to begin the program in fall 2022.
The new Master of Science in Nutrition and Dietetics will enable students to learn skills that align with the program's emphasis on the development, implementation, and maintenance of healthy sustainable communities. Students in the program will experience an integration of supervised experiential learning hours beginning the first semester in the program. The program embraces competency-based learning that allows students to work with faculty and preceptors to master nutrition-related skills in the areas of clinical, community, food service, management, and sustainability.
Registered Dietitian Nutritionists (RDN) are required to complete a master's degree. Most students who pursue credentialing apply to be matched with a master's program during the spring of their undergraduate senior year of college. Olivet has offered a Bachelor of Science in nutrition and dietetics since the 1970s and has seen hundreds of students successfully match with master's programs over the years.
Recently, standards set by the Accreditation Council for Education in Nutrition and Dietetics (ACEND) have changed to require students to complete a master's degree, and Olivet has been approved for candidacy to launch this new program.
"This new Master of Science in Nutrition and Dietetics offering will allow dietetic undergraduate students a seamless pathway towards the RDN credential," says Cathy Anstrom, professor and director of the new program. "This credential will allow students interested in working with individuals nutritionally to be employed in a variety of professional settings without limitations. Additionally, the supervised experiential learning hours will allow the ONU dietetic graduate students to impact the surrounding community's nutritional health by working with a variety of local and regional organizations."
This master's program consists of 45 graduate hours with 1,000 hours of supervised experiential learning incorporated into the courses. Those who are interested in applying to the future graduate program can email MSFGDietetics@olivet.edu with any questions.
--Olivet Nazarene University