Paraguay churches set up cafeteria ministries
by
| 28 May 2021
Image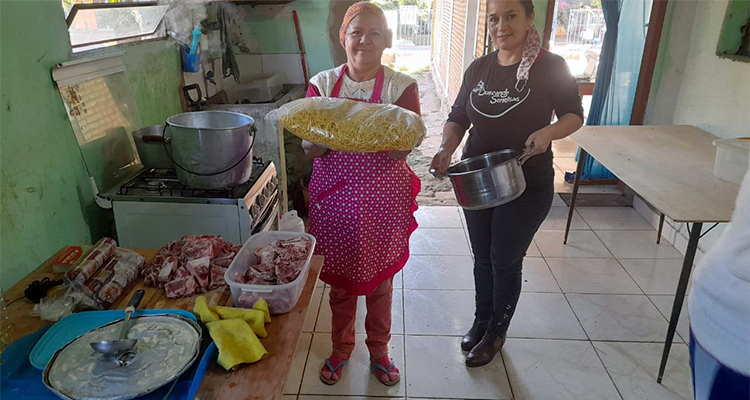 Churches on the Paraguay Central District partnered to create five cafeterias to provide hot meals for families affected by joblessness during the COVID-19 pandemic. The cafeterias provide more than 1,300 plates of food each week.
"For us, it was beautiful to see how God started to provide in a supernatural way in the midst of the pandemic," said Yoan Camacaro, superintendent of the Paraguay Central District. "Amidst scarcity, we saw God's hand and God's provision in the life of the churches, pastors, and the people who worked on the cafeteria projects."
The ministry is a cooperative effort between the El Pastor Foundation, which provides food, and five churches:
Iglesia del Nazareno de 3 de mayo in Ciudad de Luque
Iglesia del Nazareno de 4to Barrio in Ciudad de Luque
Igelsia del Nazareno de Caacupemi in Aregua
Iglesia del Nazareno de Reducto in San Lorenzo
Iglesia del Nazareno de Barrio Obrero in Obrero
In addition to providing much-needed food, the outreach paves the way for church pastors and leaders to share the good news with their neighbors. Camacaro said that one church grew from five people to 25 because of the cafeteria. 
"We have reached places that we never thought we would through this cafeteria ministry," Camacaro said. "The ministry has been a way to evangelize and show compassion for those who benefit from the ministry. That's how we have developed the church in Paraguay."