Thailand church organizes prayer vigils for Myanmar neighbors
by
| 03 Jun 2021
Image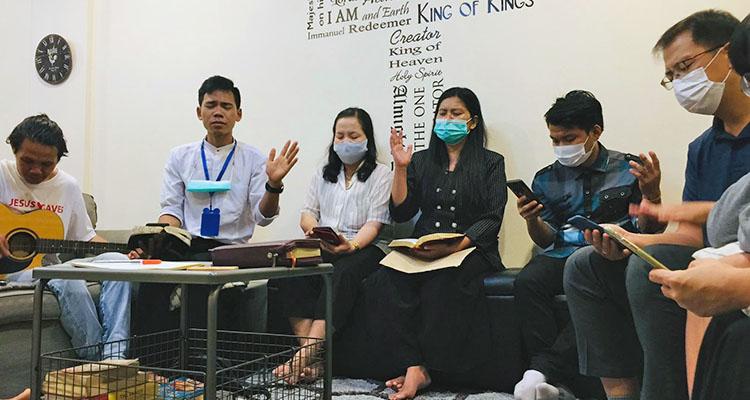 When Terence and Ingrid Lustaña could not sleep at night, they knew prayer was the only answer. The Lustañas, missionaries based in Bangkok, Thailand, were worried about the civil unrest in neighboring Myanmar and their good friends living there.
"When the crisis happened, it became immediately deeply personal because we have friends in Myanmar," Terence said. "We attended Asia-Pacific Nazarene Theological Seminary and made Burmese friends, very good friends, and so when we heard about what's happening, we immediately followed the current events."
Protests began in Myanmar, formerly known as Burma, in February after a military coup unseated the country's elected officials. Distressed and troubled by news of the ongoing violence, Terence turned to an old practice from his home church in the Philippines and organized a prayer vigil. The Awake vigils take place every other Friday for two hours as a way for the church in Thailand to show its support.
The vigils are especially meaningful because there is a Nazarene Burmese population leading the prayer gathering, which makes the connection even stronger.
"The idea was to ask people to come together to join in prayer, to stay awake with us and let our brothers and sisters in Myanmar know that we are here," Terence said. "We cannot come there, we cannot hug you, we cannot serve you in a face-to-face manner, but we are here."
Fellow missionaries on the Southeast Asia Field and other faith leaders in the local church were supportive of the Lustañas' plan.
The Awake vigils are live-streamed on the Nazarene Youth International Southeast Asia Field Facebook page, and their reach is already stretching wide. About 2,000 people joined live with an additional 2,000 people watching within 24 hours, and the services have been shared in churches and chapels around the world.
Congregations in North America are able to pick up the mantle of prayer, standing in solidarity with brothers and sisters in Myanmar so they are not alone in this time. The Awake vigils also amplify the voices of Burmese people to raise awareness of the situation and bring together people from around the world.
"We are reminded that prayer is not only a defense but the first line of offense," Terence explained. "It was not just to pray but another way also to show our brothers and sisters in Myanmar that we are with them, that we support them, and that [they] are not alone in this struggle."
The Lustañas plan to continue with their every other Friday schedule until the situation in Myanmar resolves for the better.