Trevecca announces new dean of online learning & support services
by
| 16 Jul 2021
Image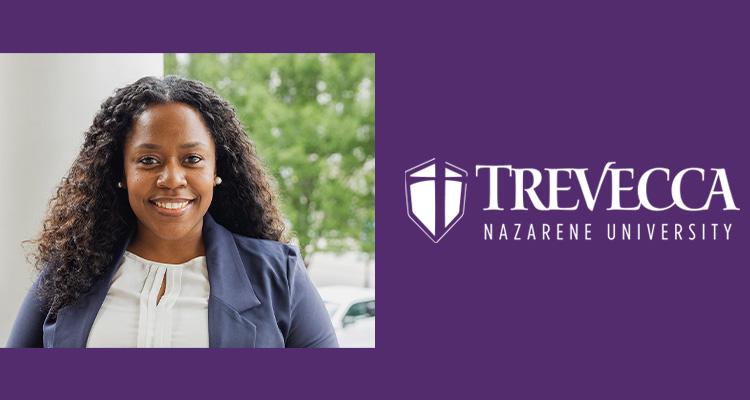 LaMetrius Daniels has been promoted to dean of online learning and support services at Trevecca Nazarene University.
Upon joining Trevecca as director of online learning in 2014, Daniels worked with university leadership to establish the Center for Innovative Instruction, broadening the scope of online learning to support all areas of the university. In 2017, she was also named program director for instructional design and technology.
In her new position, Daniels will have expanded responsibility in the areas of program design, strategy, and compliance while continuing to collaborate with faculty to build on Trevecca's online instruction capabilities.
"LaMetrius is constantly proving her value by providing creative solutions and new ideas, and she's a big reason Trevecca has claimed a position of leadership in the realm of online learning," said Tom Middendorf, Trevecca's provost. "The circumstances of the past year have brought her expertise to the forefront in new ways, but her tremendous work ethic, her eagerness to innovate and her ability to lead have always been there, and she plays a vital role in what we hope to accomplish in the future. We're fortunate that she's a part of our team and the TNU community."
Daniels oversees a group of eight program designers and support specialists. Her team's work in online instruction is prominent in the majority of Trevecca's graduate and continuing education programs, but they also help faculty in traditional degree programs incorporate elements of digital learning in their classes. Through Daniels' networking connections, the school has developed opportunities to provide training and resources to schools, nonprofits, and other organizations as well.
Daniels says external collaborations, mentor relationships, membership in national associations, and adjunct instructor duties all help her stay current in the evolving world of program instruction. Those connections are important, she believes, because technology isn't the only moving target in her line of work.
"The workforce is changing, and demographics are changing," Daniels said. "To prepare students for success across all career fields, we want to use all the resources at our disposal, and that includes helping instructors understand and use the newest technology."
Daniels, who served as dean of campus technology and director of information technology at Fisk University prior to joining Trevecca, first worked as an instructional designer at the University of Alabama. She began her career as a high school teacher and then took a position as a distance learning specialist at a community college. 
Daniels has earned a Doctor of Philosophy in instructional systems and workforce development; a master's degree in instructional technology; and bachelor's degrees in information technology and business education, all from Mississippi State University. She is a member of the International Society for Technology Education, the Online Learning Consortium, and the Quality Matters Instructional Design Association, and she has volunteered as a peer mentor for instructional designers across the U.S.