Love Your Neighbor announces 'Bring With' initiative
by
| 30 Mar 2023
画像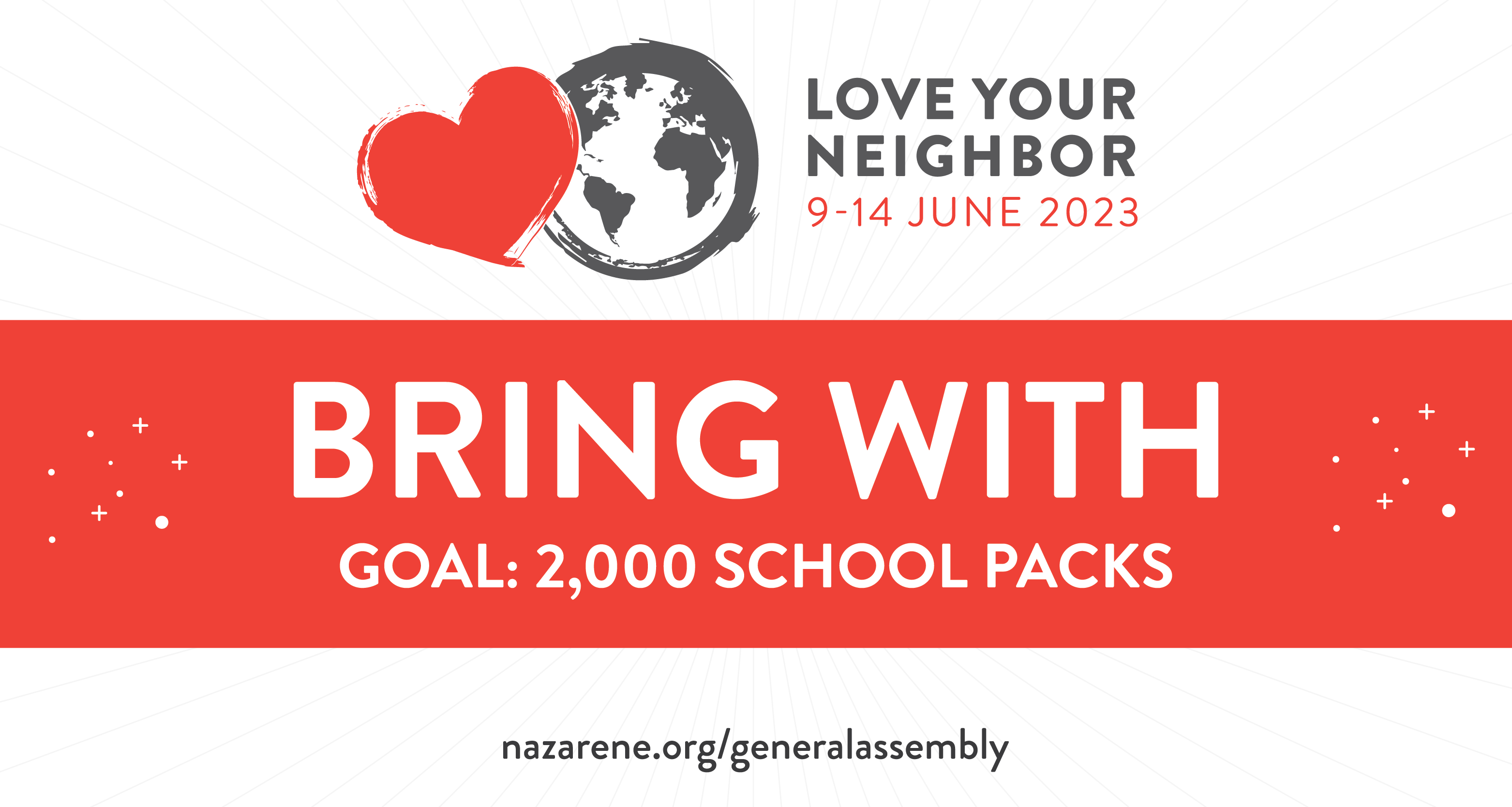 General Assembly attendees can make an impact on the Indianapolis community by participating in Love Your Neighbor's "Bring With" initiative.
Taking place in conjunction with 30th General Assembly and Conventions, the Love Your Neighbor service project is partnering with local churches for three work days in the Indianapolis area from 9-14 June.
The Bring With initiative invites General Assembly and Conventions attendees to help partner with Love Your Neighbor to create 2,000 school packs that will be distributed in the Indianapolis area.
They are asking that the following groups of attendees bring these respective items:
NMI Delegates
Plastic pencil boxes
Crayons (about 24 per pack)
NYI Delegates
NDI Delegates
Rubber erasers
Blunt-tipped scissors
GA Kids & Quizzers
Wide-rule spiral notebooks
2-pocket folders with metal prongs
LYN Participants, Convention Delegates, and others
Love Your Neighbor's late registration period is open until 15 April. To learn more about how you can participate in Love Your Neighbor in Indianapolis or with your local church, click here.
For more information about the 30th General Assembly and Conventions, click here.