30th General Assembly dates confirmed
by
| 26 Feb 2021
画像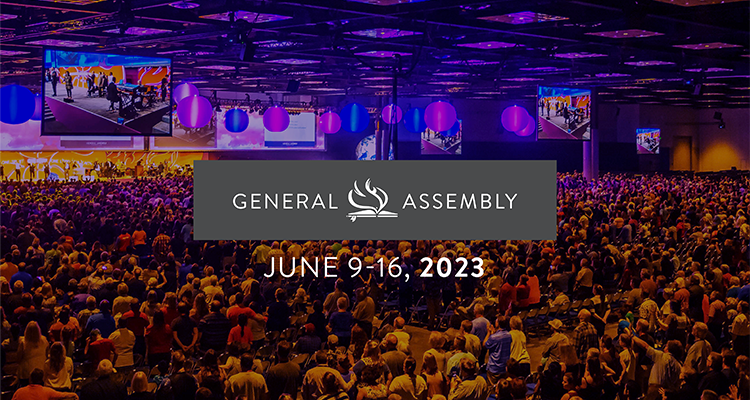 The Board of General Superintendents is pleased to announce that the 30th General Assembly and Conventions has been rescheduled to 9-16 June 2023 in Indianapolis, Indiana, USA. The rescheduling due to the COVID-19 pandemic will make it possible for thousands of Nazarenes from around the world to participate.
"Our General Assembly theme, 'Jesus is Lord!', has never been more true. Even as the 'normal' rhythms and resources we have come to depend upon are being shaken, He is making a way!" said Fili Chambo, chair of the Board of General Superintendents. "As we gather in June 2023, we will celebrate the unshakable foundation that holds us steady: Jesus is Lord of His Church."
General Secretary Gary Hartke believes the upcoming assembly will be a significant experience for Nazarenes around the world.  
"The General Assembly and Conventions gives voice to the global community of believers in the Church of the Nazarene," Hartke said. "We are looking forward to this event as a way to unite our church family, many of whom have been unable to experience fellowship amid lockdowns and social distancing. That will make the 30th General Assembly and Conventions even more celebrated as we join together in mission."
In June 2020, the General Assembly Commission met to consider the continued impact of the COVID-19 global pandemic on the 30th General Assembly, originally scheduled for 23 June – 2 July 2021. In light of the health, financial, and travel issues that were expected to prevent many from attending the General Assembly, the commission declared an emergency under Manual paragraph 302 and determined that the General Assembly be rescheduled for 2023. 
Since that time, the General Secretary's Office has worked with the city of Indianapolis to reschedule the General Assembly and Conventions to 9-16 June 2023. 
"The Church of the Nazarene has had a wonderful working relationship with the city of Indianapolis since 1989," Hartke said. "We are extremely grateful for how they have worked with us in rescheduling the General Assembly."
More information about the 30th General Assembly and Conventions will be available at nazarene.org/generalassembly.