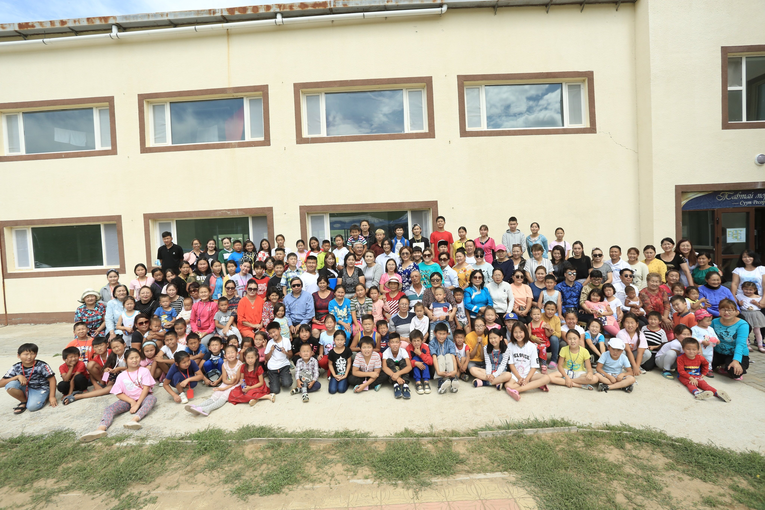 A Beautiful Sound
Giving Code: 135935
Region:
Area:
COST (USD$): 20,000
Description:
The Church of the Nazarene is rapidly growing across the Mongolian plains. In three years it has grown from no churches to more than twenty. God is raising up Christlike disciples who pour out their hearts in worship and pour out their lives in mission and service. Our  brothers and sisters in Mongolia are passionately sharing the Gospel of Christ in their neighborhoods, distant villages, and across cultural boundaries.

As these new Nazarenes worship with their whole heart, they desire to do so with meaningful music. Music is integral to Mongolian culture. Every gathering--religious, political, or social--needs have live music in this culture.   

This project will assist these new churches to purchase musical instruments and sound system equipment. Equipping the Mongolian church in this way will help then worship God through music, which is so important in this culture. Increasing the vitality of the worship experience will draw neighbors and passersby into the the church, and all will draw closer to God.

Click "donate now" to help equip the Monglian church in this practical, meaningful way!
Make A Donation




WYSIWYG Content
Donate by Check:
In the US:
Make checks payable to General Treasurer and send them to:
Global Treasury Services
Church of the Nazarene
P.O. Box 843116
Kansas City, MO 64184-3116
In Canada:
Make Checks payable Church of the Nazarene Canada and send them to:
Church of the Nazarene Canada
3657 Ponytrail Drive
Mississauga, Ontario L4X 1W5.
Be sure to put 135935 in the Memo area. Thanks for your donation.