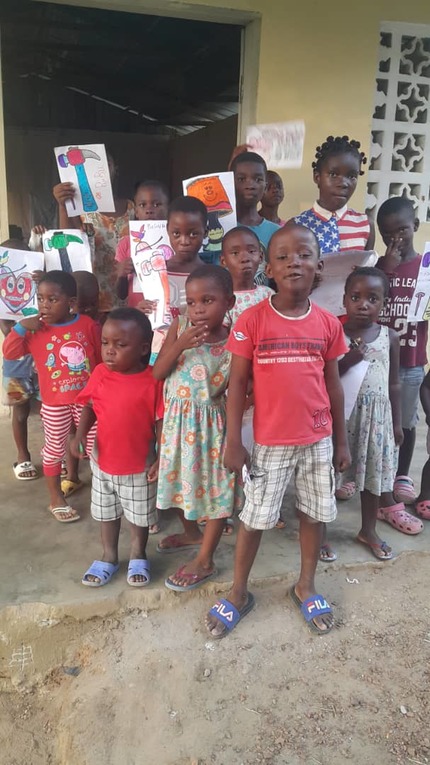 Equatorial Guinea - "Sembrando Para el Futuro" Children's Outreach
Giving Code: 135271
Region: Africa
Area: Africa
COST (USD$): 28,000
Description:
The Church of the Nazarene in Nbuemang is situated in a pivotal place within the community. The vision and purpose of the church is to impact the surrounding community for Christ. With this vision in mind, a children's outreach ministry was started, occurring on Saturdays. We know God has great things in store for these children, as they are the future of the church in Nbuemang.

The vision is to see these children evangelized, educated, and brought into the church for continued discipleship as they grow. Meeting their physical and spiritual needs, they will be strong and know that the church loves them, opening their hearts to learn about Christ and His love for them while impacting their community for the Lord. The church began this project by offering what it currently has: the church building, volunteers to do the work, and limited supplies as they are available, such as pencils, paper, candies, clothing, food, etc. Each Saturday, a biblical teaching is given with a craft or activity, and a lunch is fed to the children. For some children, this is a meal that they depend on, as this may be the only time they eat that day.

As the number of children attending grows, the need for more supplies grows, including food, tables, benches, craft supplies, school supplies, backpacks, used clothing, shoes, books, etc. We hope that sharing this vision with the global church will offer the opportunity for others to give to this project and become a part of what the Lord is doing through the Nbuemang Church of the Nazarene in Equatorial Guinea.
Make A Donation




WYSIWYG Content
Donate by Check:
In the US:
Make checks payable to General Treasurer and send them to:
Global Treasury Services
Church of the Nazarene
P.O. Box 843116
Kansas City, MO 64184-3116
In Canada:
Make Checks payable Church of the Nazarene Canada and send them to:
Church of the Nazarene Canada
3657 Ponytrail Drive
Mississauga, Ontario L4X 1W5.
Be sure to put 135271 in the Memo area. Thanks for your donation.