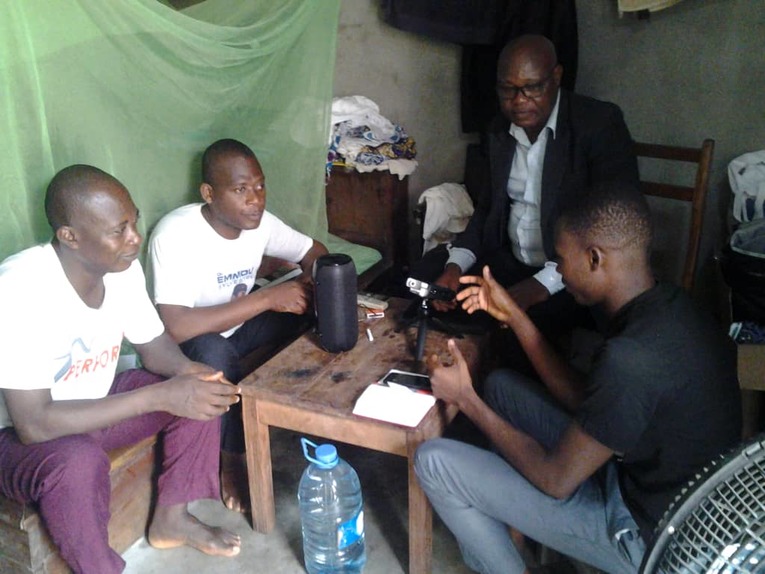 Orality Mobile Studios for Africa
Giving Code: 135599
Region: Africa
Area: Africa
COST (USD$): 22,500
Description:
Orality Mobile Studios Orality Discipleship is the answer to the growing issue of how do we disciple thousands of believers in multiple languages in various countries all at the same time. We empower orality champions with a portable recording studio that includes a recorder, headphones, battery pack and S.D. card duplicator.

Local leaders who have been trained to select key stories from the Bible, and then using a proven method of storytelling and discovery, help people to learn spiritual truths in the Bible in their own language. These simple Zoom H1n recorders give a quality recording transferred directly to an SD card that can be immediately used to share this recording on phones with their network of friends and neighbors.

We have the ability to bring the Word of God into communities where they may not be able to read the Word but they are hungry to listen to the Word of God. The goal is to record 52 stories in 110 languages by the end of 2021! Cost for one unit with the accessories to record and distribute is $250 and we need 110 units.
Make A Donation




WYSIWYG Content
Donate by Check:
In the US:
Make checks payable to General Treasurer and send them to:
Global Treasury Services
Church of the Nazarene
P.O. Box 843116
Kansas City, MO 64184-3116
In Canada:
Make Checks payable Church of the Nazarene Canada and send them to:
Church of the Nazarene Canada
3657 Ponytrail Drive
Mississauga, Ontario L4X 1W5.
Be sure to put 135599 in the Memo area. Thanks for your donation.