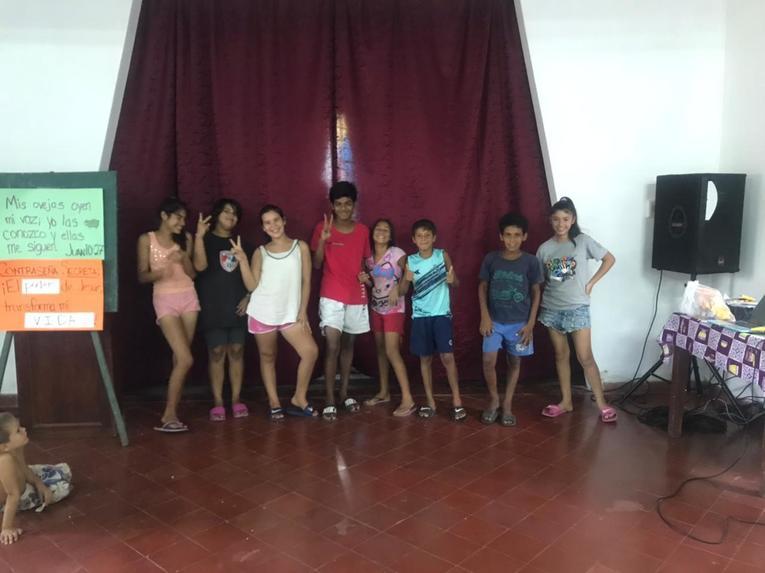 Reopening and replanting the church in Barrio Obrero
Giving Code: 136181
Region: South America
Area: South America
COST (USD$): 38,965
Description:
The Church of the Nazarene in Barrio Obrero, Asuncion, Paraguay, was once a beacon in its community, but a series of challenges led to it closing years ago. Now, new leaders and a new dream of transformation and revitalization is breathing new life in this place.  They plan for a church that will act as a place of hope where all feel welcome and find Jesus' saving grace and love for them! Included in their vision are:
Regular weekly services that share the gospel in a dynamic way
Discipleship focused especially on the local youth
Children's ministry
Cell groups called Houses of Prayer
Evangelism events, including the JESUS Film
A neighborhood soup kitchen able to serve at least 150 people
Integrated health services, including mental health services, on the premises
The current project is to make necessary updates to the property. Both the existing church building and parsonage have fallen into such a state of disrepair that they must be repaired in order to use them safely. In addition to addressing the safety concerns, investing in the physical property will be another way to assure the community that the church is here to stay.  

Click "donate now" to help this group of leaders reopen the Barrio Obrero church and develop a new generation of Christlike leaders!


Make A Donation




WYSIWYG Content
Donate by Check:
In the US:
Make checks payable to General Treasurer and send them to:
Global Treasury Services
Church of the Nazarene
P.O. Box 843116
Kansas City, MO 64184-3116
In Canada:
Make Checks payable Church of the Nazarene Canada and send them to:
Church of the Nazarene Canada
3657 Ponytrail Drive
Mississauga, Ontario L4X 1W5.
Be sure to put 136181 in the Memo area. Thanks for your donation.