Florida church turns stalled Work & Witness trip into local project
by
| 07 Oct 2021
圖片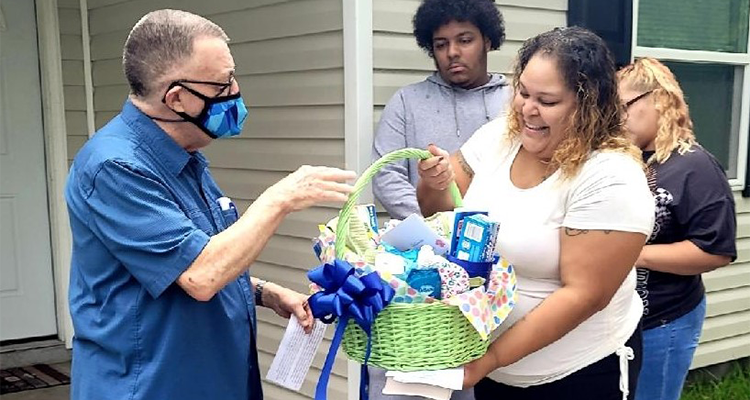 A Florida church helped gift a house to a local family after the COVID-19 pandemic scuttled the church's plans for an international Work & Witness trip.
First Church of the Nazarene in Winter Haven, Florida, had been planning a Work & Witness trip to the Dominican Republic for nearly two years. While the congregation still intends to fulfill this goal in the future, church members were presented another opportunity in their own city to be involved in a different type of project.
"The missional movements that matter the most to God might be right in front of our faces or just down the street," said Bill Vinson, First Church associate pastor and Work & Witness coordinator. "It is my hope that other churches that were also delayed in embarking on a global experience will be encouraged to simply walk across the street and go where God is opening another door."
First Church is a partner with Heart for Winter Haven, a nonprofit organization that connects "all sectors of our city (churches, businesses, nonprofits, and city leadership) to alleviate poverty, in all its forms." Heart for Winter Haven teamed up with Habit for Humanity to build a house for a family in an impoverished area of the city and invited churches to join the venture. The project became known as "Faith Build" because of the involvement of religious groups.
Lead Pastor Bruce Oldham and Vinson presented the idea to get involved to the church board and missions team, and the proposal was met with enthusiastic approval. Vinson accepted the responsibility of serving as the liaison with First Church and the Faith Build coordinator.
Each church was requested to contribute toward the cost, and the missions team voted to donate $5,000. Vinson recruited workers who were willing to volunteer their "helping hands" on a Saturday morning. First Church was assigned two Saturdays to assist in putting the finishing touches on the house. A dozen men and women painted, installed soffit, and laid sod.
Despite some delays, the Faith Build house was completed and dedicated on 21 September 2021. Three from First Church participated in the dedication. Oldham prayed the invocation; Vinson presented a Bible to the new owner, Mrs. Lopez; and Wes Eby, missions president, presented a "housewarming basket" that had been prepared with donations from several members of the congregation.