New Brazil NYI aims to help address community problems
by
| 15 Oct 2021
圖片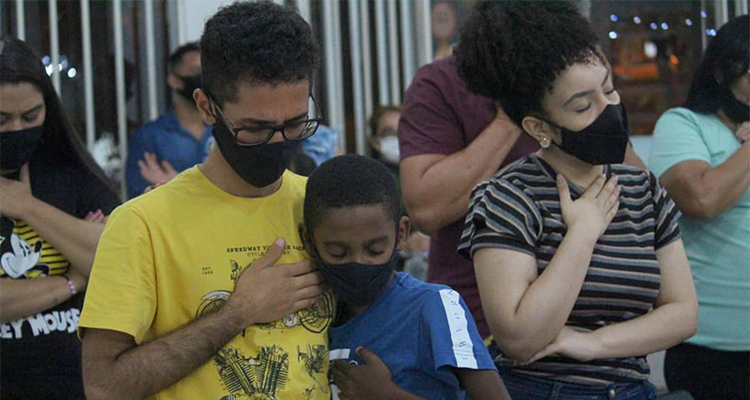 The first youth service of the Nazarene Youth International at Aureny III Church of the Nazarene in Palmas, Tocantins, Brazil was held on 11 September.
Before the meeting, the young people created decorations with the theme "To infinity and beyond." They evangelized in the square near the church and made souvenirs for the participants.
During the event, the local NYI president, Morgana Lemos, shared a message that spoke of creation, beginning, and eternity. The event theme awakened young people to the eternal values of Christ and each person's future. 
At the end of this historic night for the local community, the senior pastor, Raimundo Filho, expressed his joy at seeing the young people gathered and prayed and blessed those who were present.
Aurney III Church of the Nazarene became an officially organized church this year. While there had been some youth ministry with previous pastors, most of the youth work was informal.
The church is located in the most populous neighborhood of Palmas. Lemos says due to some of the community problems, it can be difficult to evangelize.
"Many teenagers and young people are in need, both financially and emotionally," Lemos said. "Due to familial breakdowns, many go down the path of alcohol, drugs, and crime."
Lemos wants the Aurney III NYI to be a place of refuge for those who are dealing with these issues and more.
"It is necessary to have adequate structure to attract and welcome young people," Lemos said. "With the adequate structure, we can create courses and several other activities that involve the youth of the community with the church, leading them to know the Word of God through the witness and love of the church."