Nazarene campground gifted generous grant from former camper
by
| 19 May 2022
圖片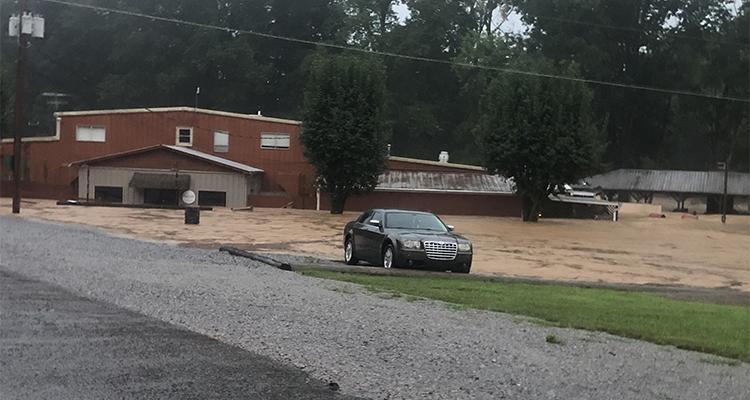 When floodwaters overwhelmed Humphreys and Dickson counties in Tennessee in late August of 2021, among the hard-hit institutions was Camp Garner Creek, a 120-acre retreat center owned and operated by the MidSouth District Church of the Nazarene.  
The campgrounds had previously dealt with devasting floods, but the 2021 flood took a heavy toll on the buildings, grounds, and staff, led by Executive Director Finley Knowles. But good news has risen above the tide. 
At a recent meeting of their board, Jones Legacy Group (JLG) voted to award a $1 million grant to Camp Garner Creek to help facilitate the much-needed relocation of the dining hall that has stood in the flood path for decades. 
The grant will be paid out over the course of the next four years with the first installment of $250,000 having already been given. Initial plans project that the dining hall will seat approximately 600 people at mealtimes as well as providing additional meeting and fellowship space. 
Ron Jones, CEO and chairman of the board for JLG, has a long history with these grounds that are sacred to him personally. 
"For those of us fortunate to be around long enough, we can look back on certain events, times, places, and people that we have encountered and recognize them as threshold moments," Jones said. "They were encounters that altered the trajectory of our life's journey. It was at the first senior high camp here in 1974 that I accepted Christ. My good friend Steve Pennington prayed with me; it was undoubtedly the most important decision I would ever make." 
"These kinds of encounters are central to the core values of the Jones Legacy Group. Specifically, we partner with organizations that advance relationships with Jesus Christ. We are honored to partner with Camp Garner Creek and look forward to the continuation of many more threshold moments." 
Knowles was overjoyed and encouraged by the JLG gift. 
"I live out Camp Garner Creek in real-time each day," Knowles said. "I am the executive director, so I have to love and sacrifice for this place, right? But when someone else donates, it is so special. I know they have made a choice that gives them nothing tangible in return. It is pure generosity. When someone's donation is a million dollars, it takes my breath away. God provides through gracious friends such as the Jones Legacy Group, and we are so grateful." 
MidSouth District Superintendent Dwight Gunter has a long family history with Nazarene-led campgrounds, including the campground in Batesburg, South Carolina, that bears his father's name – D. Moody Gunter Camp and Retreat Center. Gunter expressed appreciation to both Jones and Knowles for their work in ensuring the continuing ministry of Camp Garner Creek.  
"Ron and Finley are both longtime friends of mine, but they are also humble servants of our church," Gunter said. "This monetary gift is huge. So, too, is the heart of everyone, paid and volunteer, that has enabled us to not only survive but thrive in these challenging but exciting days."