14 accept Christ through Maximum Missions in Nicaragua
by
| 22 Sep 2023
Image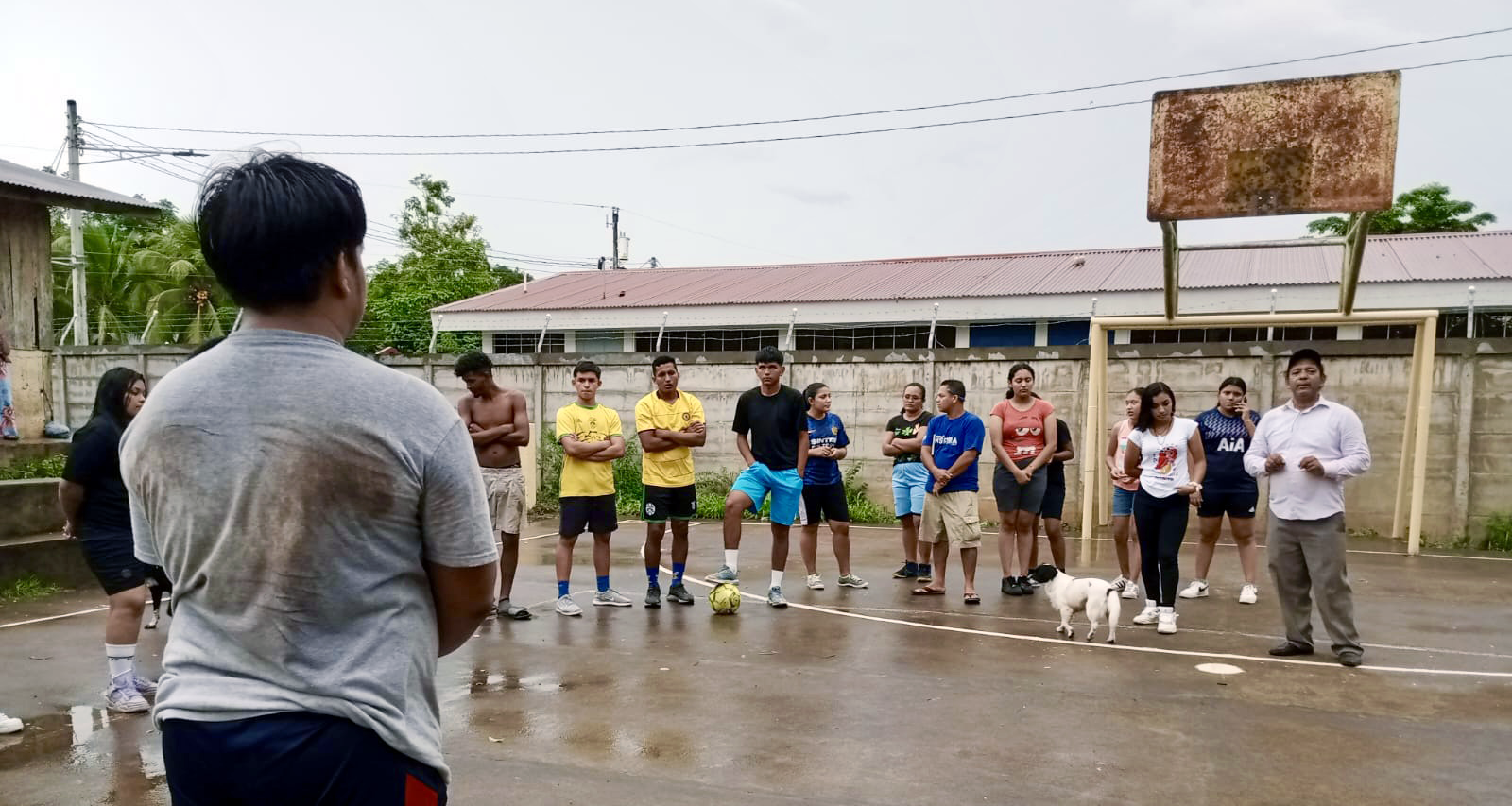 Three adults and 11 children from the Las Palomas community in San Miguel, Nicaragua, gave their lives to Jesus during a Maximum Missions event carried out by a team of 34 Nazarenes from the Southeast District of Nicaragua.
The activity took place 21-22 July, and the Las Palomas Church of the Nazarene hosted the event. The team carried out sports activities with an evangelistic focus, as well as a prayer crusade. They visited the community families house to house, praying for the sick and delivering baskets with basic foods to families in great need. Special activities were also carried out with the children.
"It caught the young people's attention and they asked who were the ones carrying out the activities," said Reyna Ortega, an NMI member from Las Palomas. "That way we were able to reach them and evangelize them. That day souls came for Christ. It was everyone's work and effort. We were able to share our love for others. It was a blessing, both for my life and for the church in general." 
The 34 team members were comprised of laypeople active in various local church ministries like Missions Mobilization, Nazarene Missions International (NMI), Nazarene Youth International (NYI), Nazarene Compassionate Ministries (NCM), Nazarene Discipleship International (NDI), and District Evangelism. They worked in unity, both for their organization and to carry out each part of the activity.
"We give glory to God for the unity between the ministries of the district and even more, for this time of sowing and harvest in the Las Palomas community," said Icsa Jared, Missions Mobilization coordinator from the Southeast District of Nicaragua.
--Church of the Nazarene Mesoamerica Region