Ecuador Nazarenes celebrate clergy on 'Pastor's Day'
by
| 11 Nov 2022
Image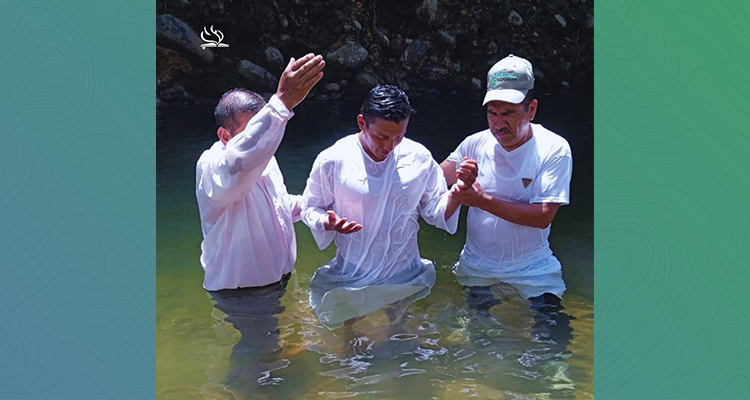 The Sierra Centro District Church of the Nazarene recognized the final Sunday in October as "Pastor's Sunday" for Clergy Appreciation Month. A district-wide celebration was held at the District Center in Riobamba on 29 October, while the local churches celebrated their pastors on Sunday, 30 October.
For the event on Saturday, there was a musical duo made up of the Merino brothers, who provided worship through hymns and songs with traditional rhythms.
Freddy Guerrero was in charge of sharing a message of encouragement and challenge for all attendees. The district sought to recognize the pastoral work and promote the care of the church toward its pastors.
In addition, pastors who had more than 30 years of service in the district were recognized. Their names are Oswaldo Quishpi, Carlos Escudero, Fernando Morales, José Villalobos, Juan Quisintuña, Dimas Guayña, Ángel Baño, Bolívar Orejuela, Ángel Parra, David Lemache, Vicente Valdiviezo, and Bolívar Guevara.
"We wanted to acknowledge and show thanks to the Almighty God for the life of each one of the pastors because they have been bastions of truth amid worldly culture," District Superintendent Mario Paredes said. "They have been the support the church has needed to stand for 33 years as the Sierra Centro District."
Mario Espinoza, pastor of the Shell Church of the Nazarene in Ecuador, received what he considers the best gift of Clergy Appreciation month on "Pastor's Sunday." He baptized four believers on Sunday, 30 October.
Among the four were Pamela Albuja and Alison Pilla, a mother and daughter who were baptized together. Also, Diego Eivar, an active soldier in the Ecuadorian Army and Espinoza's son-in-law, decided to publicly take his step of faith by going down to the waters.
"My best gift on Pastor's Day was taking these new brothers and sisters in faith to the baptismal waters, especially my son-in-law Diego," Espinoza said.
--Church of the Nazarene South America